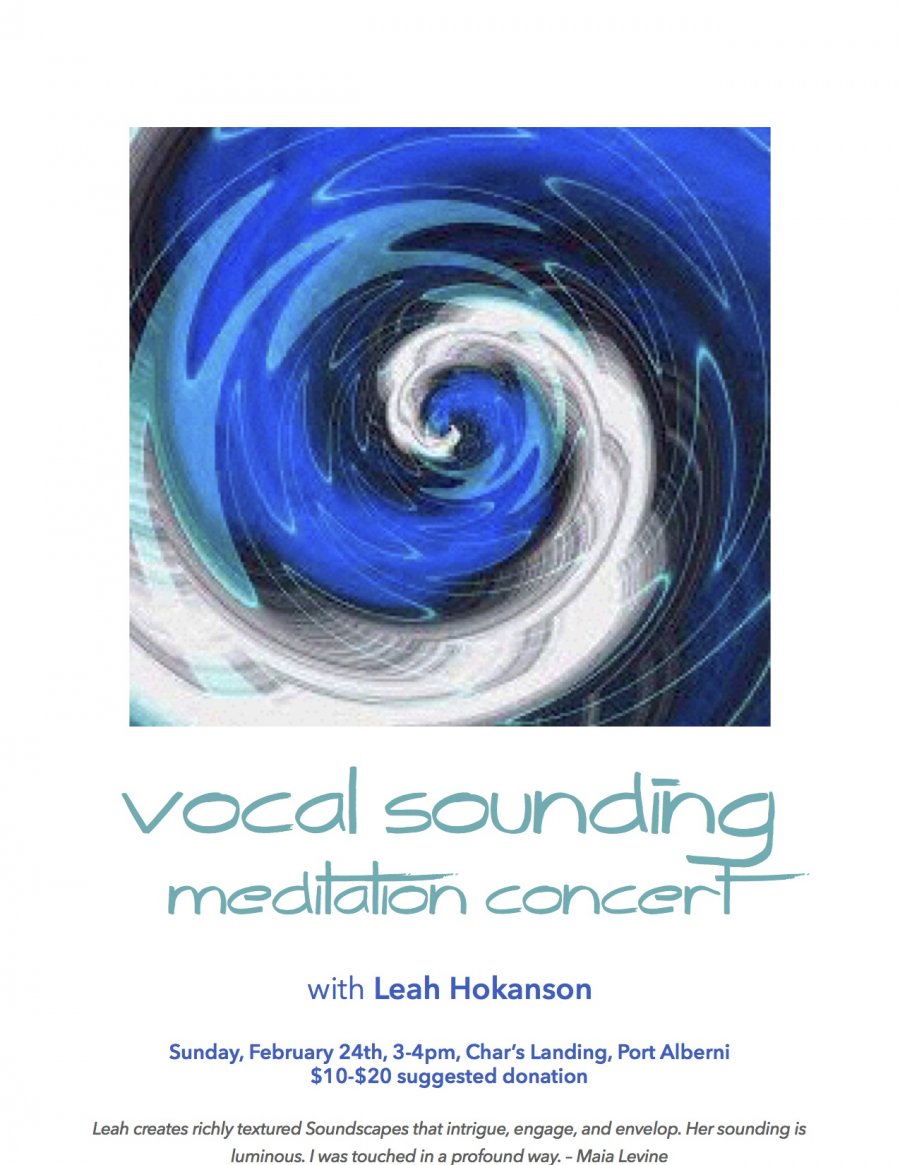 Date:
Sunday, February 24, 2019 -
Contact:
email leahokanson@gmail.com
Sun, Feb 24th, 3pm (doors 2pm), Vocal Sounding Meditation Concert
Breathe. Listen. Sound in. with Leah Hokanson
Join vocal sounding explorer, Leah Hokanson, for a unique soul-sounding journey that combines vocal sounding performance, listening practices, and meditation in a gathering of community. Vocal sound healer, Jill Purce, writes: through listening and sounding … "you are completing a circuit of attention and this enables you to go beyond the thinking mind." Come and experience the magic of combined voices in this enlivening, centering, adventurous and engaging meditative environment.
Leah's voice is amazing, and just following where she went – with ease I opened my heart. The energy in the room was so loving and experimental, so inviting to come play vocally… .
 - Kimm Nightingale
… a meditative experience for me – centering and settling. I've never listened to sounds this way before.
- David Skinner
Leah creates richly textured Soundscapes that intrigue, engage, and envelop. Her sounding is luminous. I was touched in a profound way. – Maia Levine
$10-$20 suggested donation   For more info please email leahokanson@gmail.com
Char's Landing 19+ (accompanied kids welcome) 4815 Argyle @5th Port Alberni V9Y 1V9 Tel: 778-421-2427 www.charslanding.com