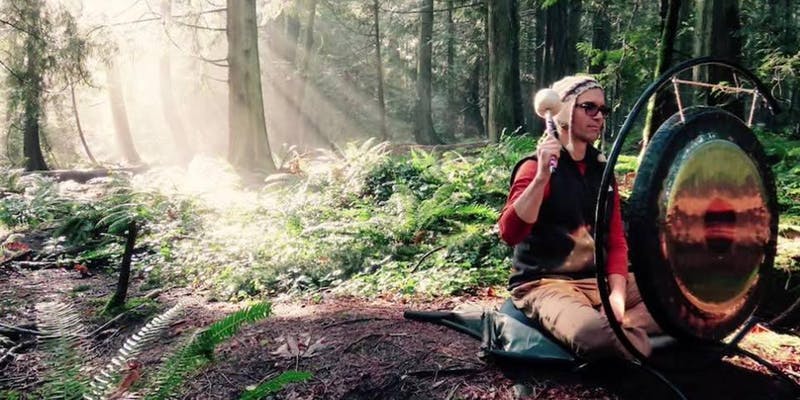 Date:
Saturday, March 16, 2019 - 10:00am
Contact:
www.twistedwillowstudio.ca: (778)421-3535: info@twistedwillowstudio.ca
T i b e t a n S i n g i n g B o w l & G o n g M e d i t a t i o n 
w/ Ben Bollich ~ March 15th, 2019 ~ 7:30pm
Tibetan Singing Bowls date back 4000years to an Animistic tribe called the Bon. As time passed, the Bon and the Buddhists began sharing some cultural pracatices with the Buddhists adopting the use of Singing Bowls. As a sacred tradition, the Buddhist monks did not share the singing bowls with lay people.
If you were to go to the Boudha Temple outside Kathmandu you would see the monks forming these instruments with hammers, banging away on the bronze metal to shape them into bowls.
Sound frequencies emited from Tibetan Singing Bowls and Gong influence our bodies energy centers (chakras) as well as our brain wave patterns. The special vibration of these instruments entrain your brain from a beta to alpha and theta waveform which facilitate harmony, intuitive insight and a great sense of well-being.
For Ben, the most intriguing aspect of an overtone instrument is its capacity to entrain the brain. Entrainment is when two or more frequencies come together to create a new frequency.
Enjoy an evening with Ben in this lead meditation class where he will discuss the history of Tibetan Singing Bowls and Gongs, guide you through a wonderful hour long meditation, wrapping up our evening together with Q& A, leaving you in a state of inner peace.
Preregistration is required, please register as soon as available to secure your spot!
We look forward to having you join us at the studio with our wonderful and gifted guest instructor Ben Bollich of Inner Attainment.
Connect with us to receive a discount if you would like to join both workshops!
Single Workshop - $30 preregistered ($35 at door)
Double Workshop - $50 preregistered ($35 at door)
Preregistration required.
www.twistedwillowstudio.ca ~ (778)421-3535 ~ info@twistedwillowstudio.ca