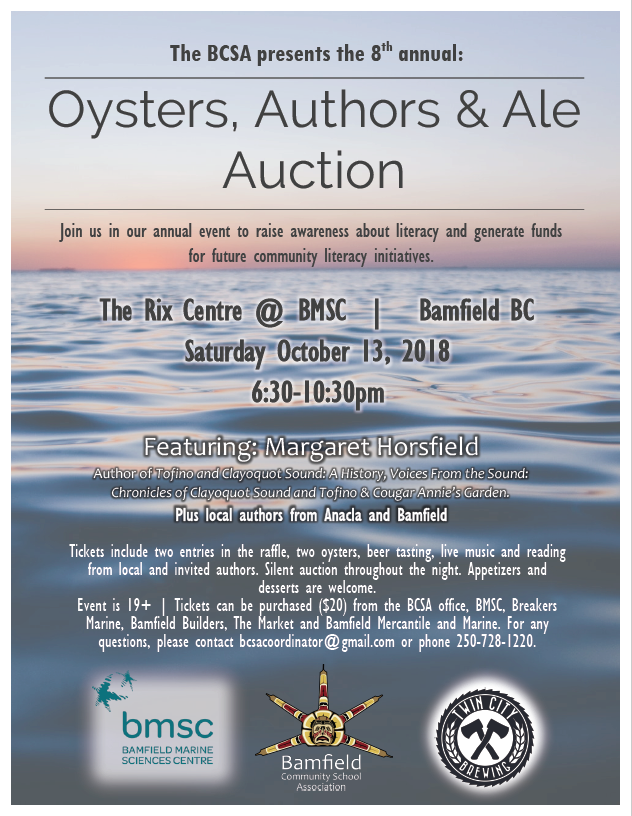 Date:
Saturday, October 13, 2018 -
Other Venue Details:
Rix Centre for Ocean Discoveries at the Bamfield Marine Sciences Centre
Contact:
bcsacoordinator@gmail.com, 250-728-1220
Oysters, Authors and Ale, now in its 8th year, is held every autumn to raise awareness about adult literacy and to generate funds for future community literacy initiatives. This cozy event gathers community members and guests to enjoy an evening showcase of novice and professional writers, great live music, a silent auction and, of course, a sampling of west-coast oysters and ales. 
This event serves as a fundraiser for the Bamfield Community School Association - a non-profit society dedicated to create, coordinate and improve access to learning and recreational opportunities for children, adults and families in Bamfield and Anacla.