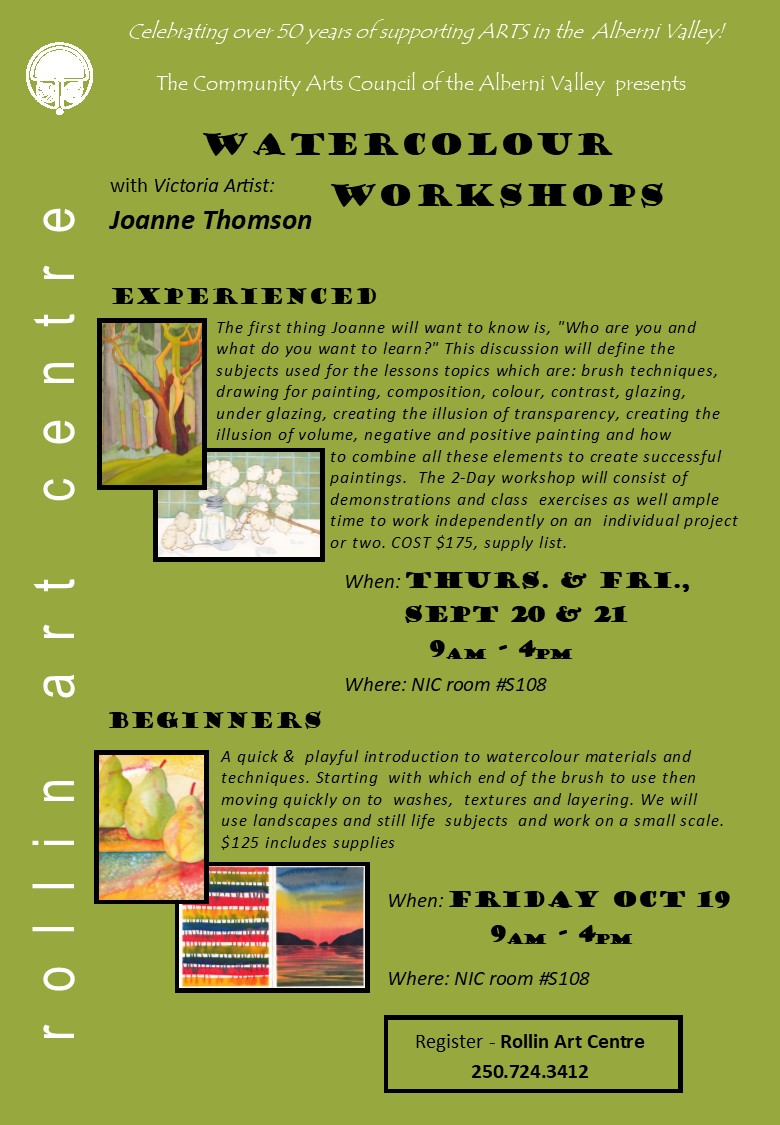 Date:
Thursday, September 20, 2018 - 9:00am
to
Friday, September 21, 2018 - 4:00pm
Other Venue Details:
North Island College Room S108
The first thing Joanne will want to know is, "Who are you and
what do you want to learn?" This discussion will define the
subjects used for the lessons topics which are: brush techniques,
drawing for painting, composition, colour, contrast, glazing,
under glazing, creating the illusion of transparency, creating the
illusion of volume, negative and positive painting and how
to combine all these elements to create successful
paintings.  The 2-Day workshop will consist of
demonstrations and class  exercises as well ample
time to work independently on an  individual project
or two. COST $175, supply list.