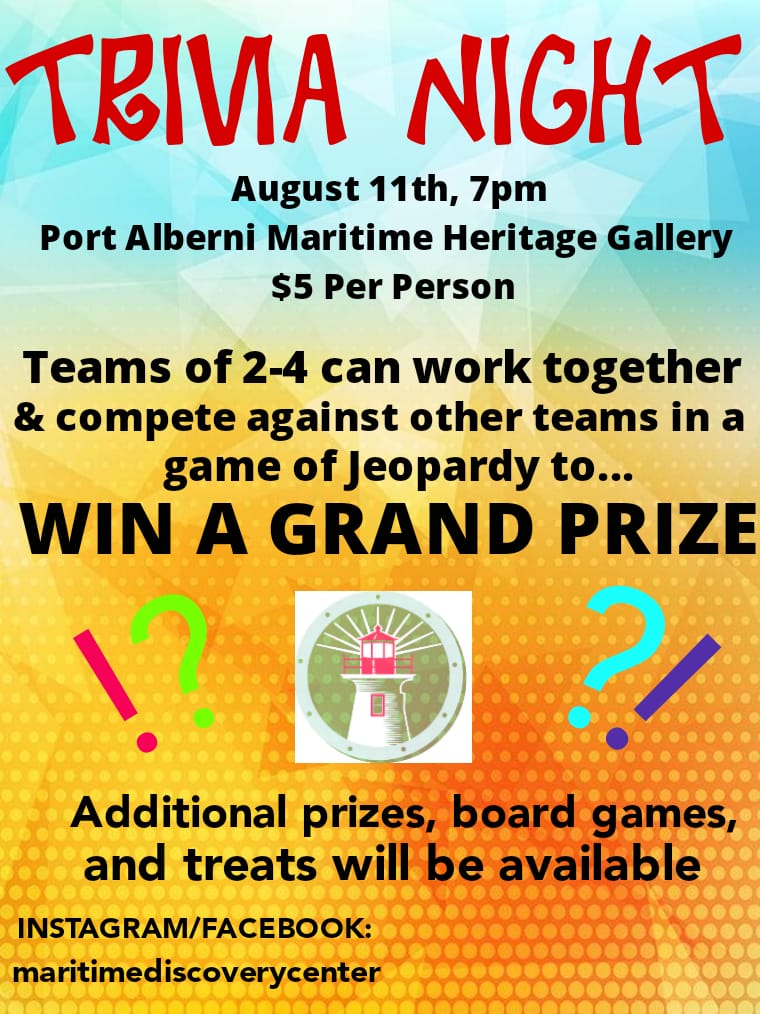 Date:
Saturday, August 11, 2018 - 7:00pm
Other Venue Details:
Port Alberni Maritime Heritage Gallery, 2750 Harbour Road, Lighthouse Pier
Join us for an evening of games, trivia, and fun!!  Teams of 2-4 can work together and compete against other teams in a game of "Jeopardy" to ... WIN A GRAND PRIZE  Additional prizes, board games, and treats will be available.
 Tickets are currently on sale for 5$/person at:  The Maritime Discovery Gallery and  Echo Centre (front desk)  
All proceeds will go towards the Maritime Heritage Society to fund future programs and exhibits.
 For more information, please call us at 250-723-6164