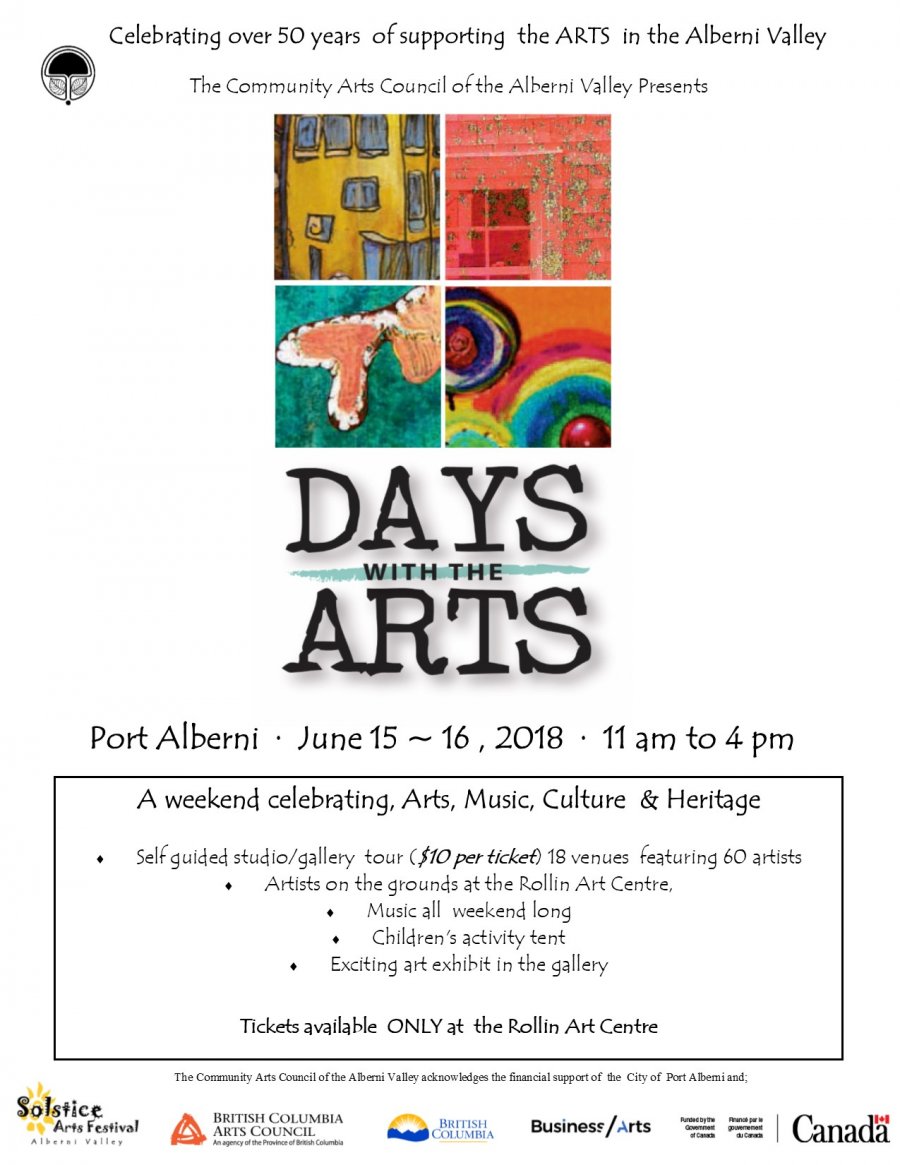 Date:
Friday, June 15, 2018 - 11:00am
to
Saturday, June 16, 2018 - 4:00pm
June 15th and 16th a weekend celebrating Arts,Music & Culture & Heritage. 
OUR Days with the Arts self guided tour BACK filled with 18 different venues featuring 60 artists.
TICKETS for this are ONLY $10.00 for both days...wristbands and map/tickets are available at The Rollin Art Center ...AVAILABLE AS OF MAY 8th 2018 right here at The Rollin Art Centre
Three Local Not-For -Profit groups will be included.
Rollin Art Centre grounds will be filled with Artists displaying their work along with local Musicians performing. Children activity tent and an exciting exhibit in the upstairs gallery.
Musicians on the Terrace
Friday June 15 
11-12 – Neil Anderson - Guitar - sings - Country & Rock
12:15-1:45 – Tim Saylor- Guitar - sings -Folk, Rock & R&B
2-4 pm – Dennis Olsen - Acoustic-Blues, Rock & Country
Saturday June 16
11-12:30 – Jim & Babs- fiddle & Bow - Sings - Country & Folk songs
12:45-1:45 – Moran Schoen - Acoustic-Pop & alternative, plays keyboard, ukulele & Banjolele
2-4 pm – Dennis Olsen - Jazz Trio