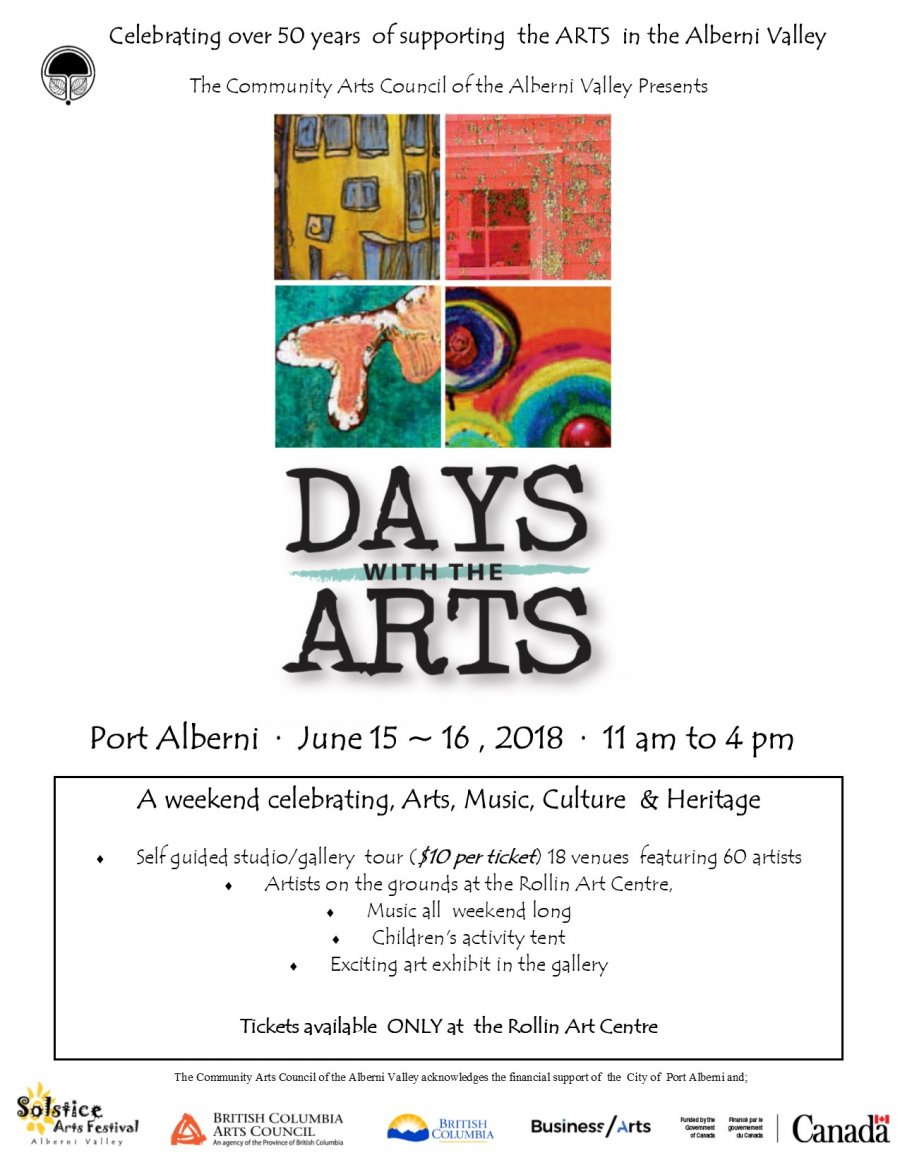 Date:
Friday, June 15, 2018 - 11:00am
to
Saturday, June 16, 2018 - 4:00am
June 15 & 16th is our 3rd annual Solstice Arts Festival, when the city will come together to celebrate Art, Music, Culture & Heritage. 
The Rollin Art Centre is looking for any interested artists to be included in this years Days with the Arts during the Solstice Arts Festival. 
Two options are available. 
IMPORTANT UPDATE!
Our Deadline has been Extended to June 13th 2018 for our Garden table rentals for our popular Solstice Arts Festival on June 15th and 16th so don't miss out come on in and register today!
For the 2 days it is $60 and You may also rent for only one day if needed the Saturday June 16th at $30
We have decided to introduce something new!
Calling all young artists up to age 15 you may now rent a table in our garden for only $25 for 2 days
Call 250 -724-3412 For more details, or stop by Rollin Art Centre to register.
During the two days there will be a "Gallery Tour" from 11 -4pm both days this event cost's $10.00 and you must have a ticket to enter the galleries. 
On the grounds of The Rollin Art Centre we will have Artisans, Music all day, A New Generation of Improve (Friday) and a tent highlighting Children's activities and our summer programs here at The Rollin Art Centre. Our Days with the Arts Self Guided Tour begins Friday and goes through Saturday tickets for this are $10 for both days "what a deal " 
This is just the events happening for The Rollin Art Centre there is also Port Days down at the Harbour Quay and "A New Generation of Improve" Friday evening held at The Capitol Theater.
What a weekend to take in especially being Fathers day now you cannot say you have Nothing to do! Come join in on all the fun....