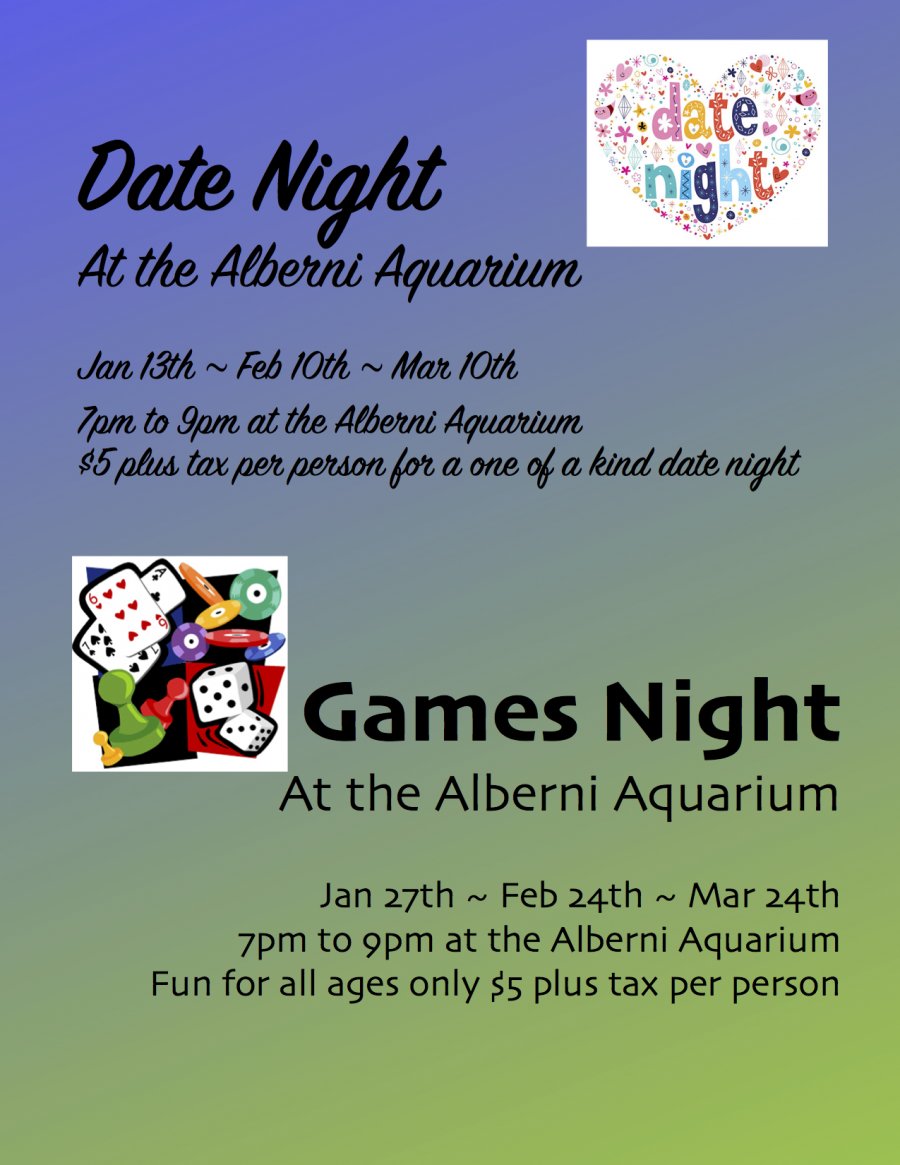 Date:
Saturday, January 27, 2018 -
Other Venue Details:
Alberni Aquarium at the Harbour Quay
Get your game on!
Bring a group of friends and either bring your own board game or use one of ours! 
Come on down to the Alberni Aquarium: Jan. 27, Feb. 24, and Mar. 24
There will be fun entertainment, snacks & refreshements, prizes, and so much more!
Admission is only $5 plus tax per person - what a great way to spend an evening!