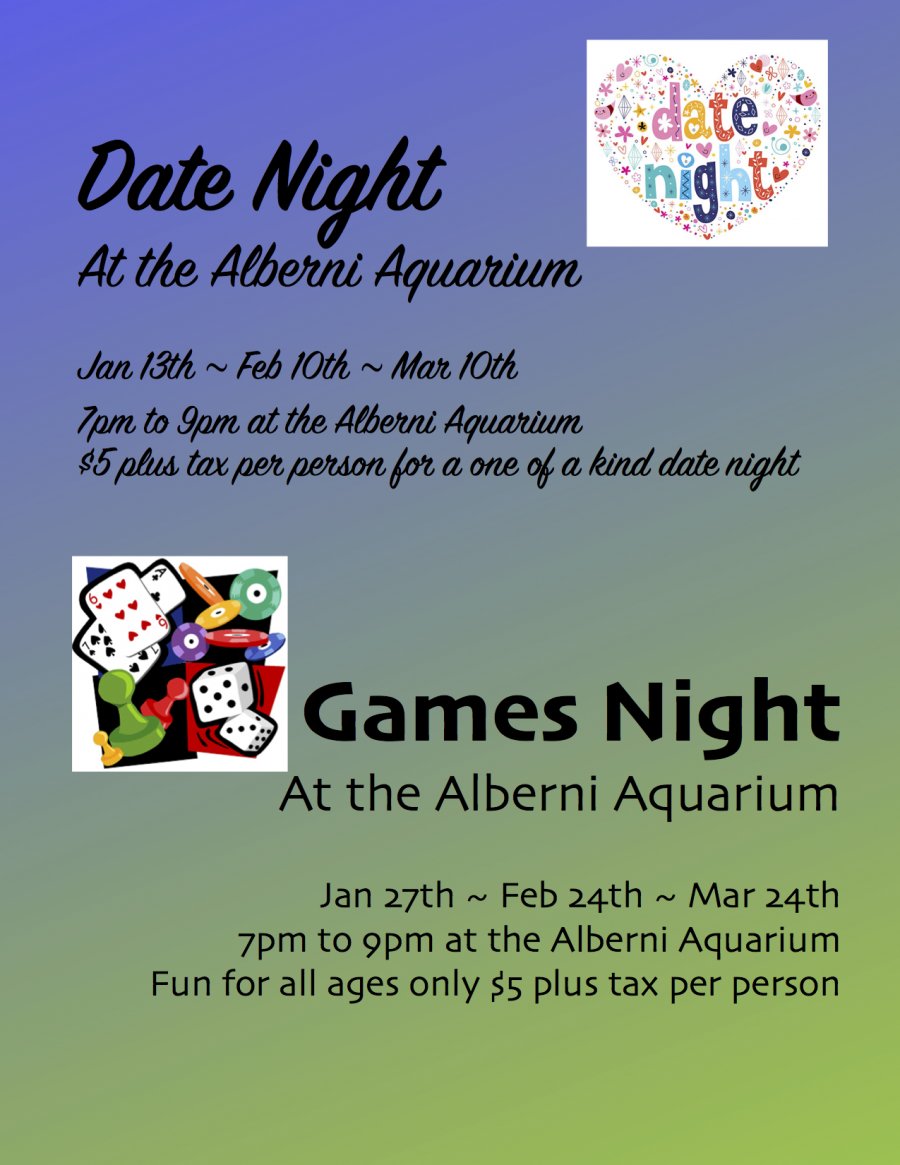 Date:
Saturday, January 13, 2018 -
Other Venue Details:
Alberni Aquarium at the Harbour Quay
Date Night at the Alberni Aquarium
Are you looking for that one of a kind date for that special someone? Come on down to the Alberni Aquarium: Jan. 13, Feb. 10, and Mar. 10
There will be special entertainment, snacks & refreshements, hands on love activities, and so much more!
Admission is only $5 plus tax per person - what a great way to treat that special someone!