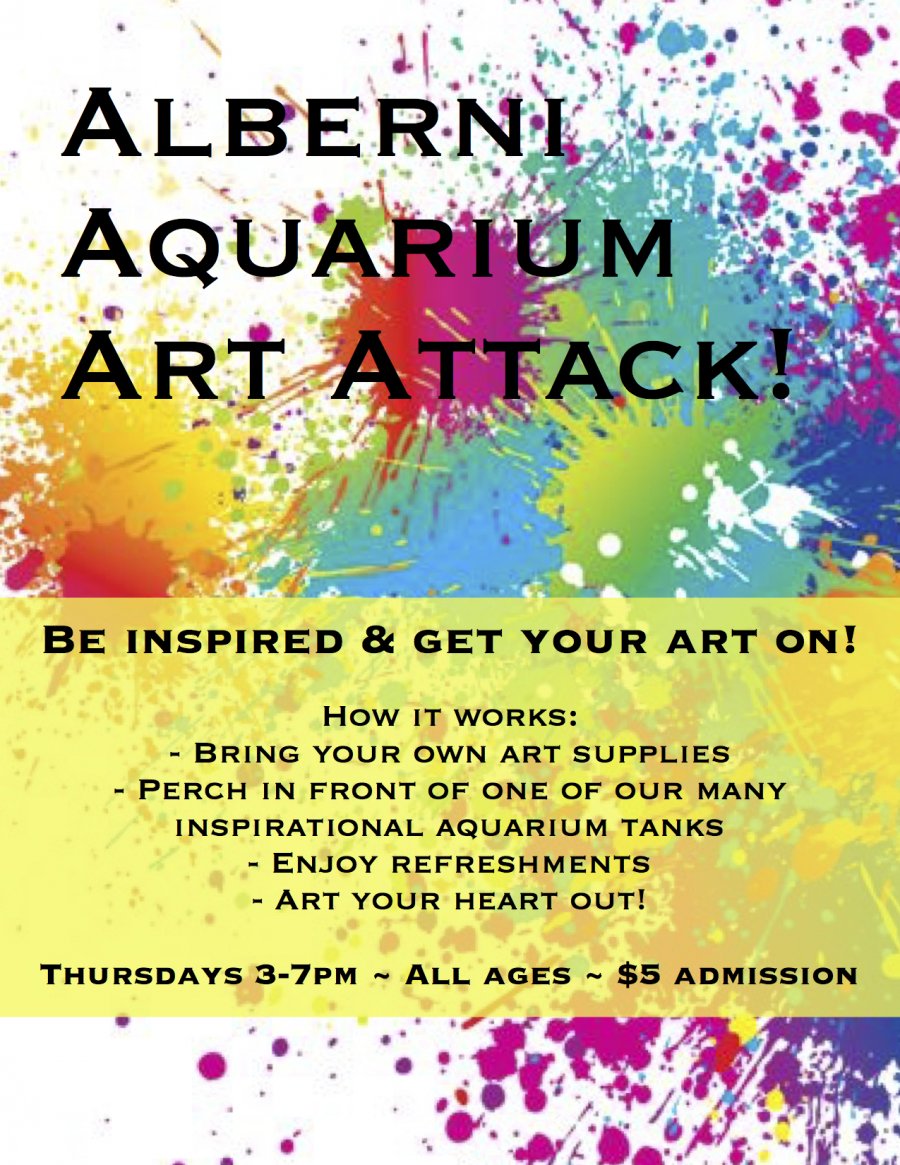 Date:
Thursday, January 25, 2018 -
Other Venue Details:
Alberni Aquarium at the Harbour Quay
Alberni Aquarium Art Attack!
Be inspired and get your art on!
How it works:
Bring your own art supplies
Perch in front of one of our beautiful tanks
Be inspired
Enjoy refreshments
Art your heart out!
Every Thursday 3-7pm, $5 admission, all ages