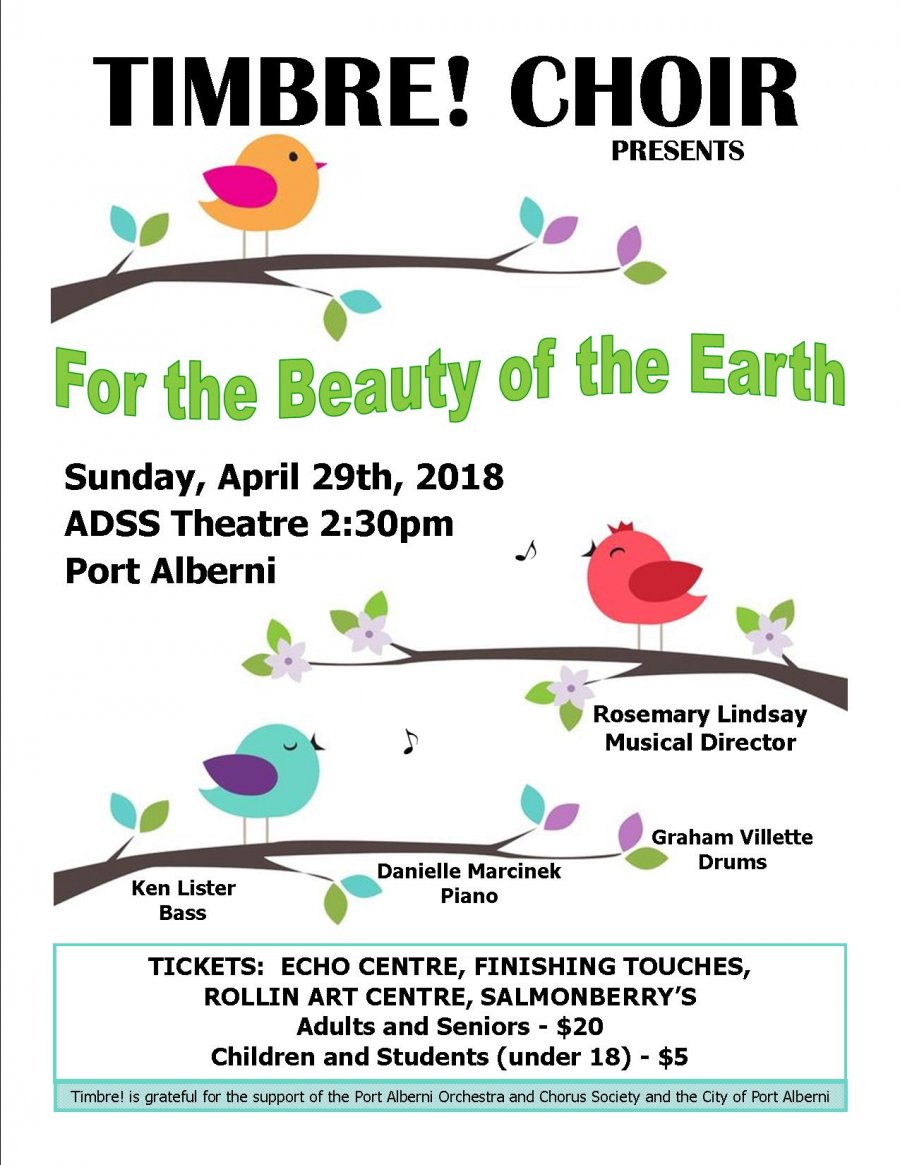 Date:
Sunday, April 29, 2018 - 2:30pm
Contact:
Frances Ketteringham - (250) 724-0304
Timbre! Choir and Musical Director, Rosemary Lindsay, present FOR THE BEAUTY OF THE EARTH on Sunday, April 29, 2018 at 2:30 pm at ADSS Theatre.  This concert will be a musical journey around the world.  Come and sit back and enjoy music from Canada, South Africa, Japan, England, Ireland, USA and more.  The choir will be accompanied by Port Alberni's own Danielle Marcinek on piano; Ken Lister on bass and Graham Villette on drums.  What an honour to be accompanied by such accomplished and local musicians.  Tickets will be on sale at the beginning of April at Echo Centre, Finishing Touches, Rollin Art Centre, Salmonberry's, from Choir Members and at the door.  Adults and Seniors - $20 and Children and Students Under 18 - $5.  Come and enjoy a wonderful afternoon of choral music as we close out our 45th season.  It promises to be great fun.