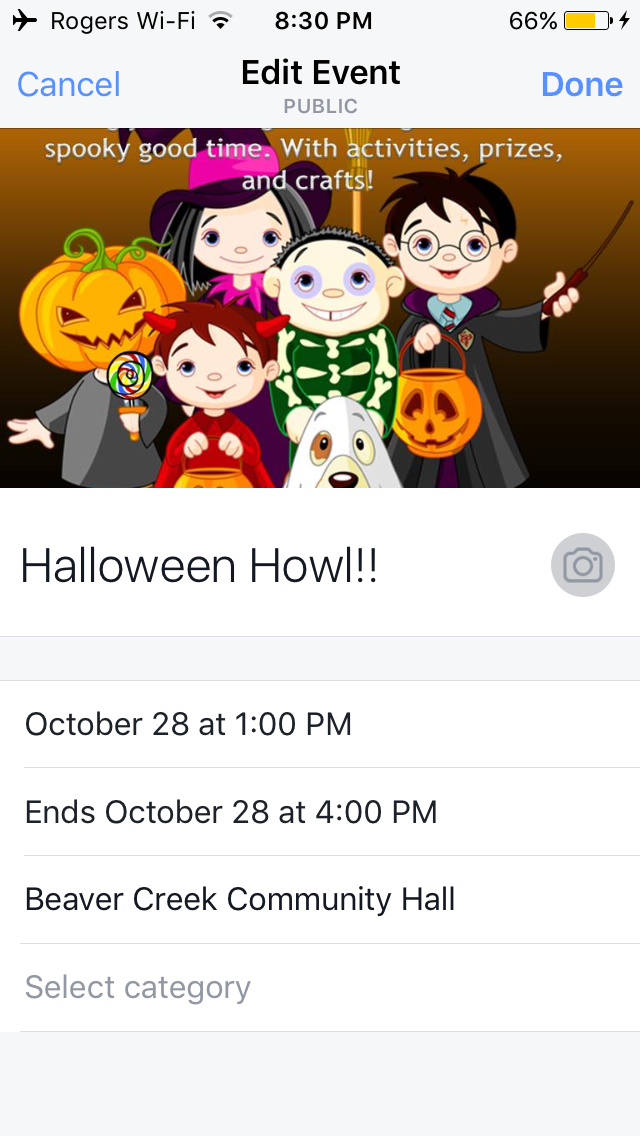 Date:
Saturday, October 28, 2017 -
Other Venue Details:
https://www.facebook.com/events/547070815625061/?ti=icl
Contact:
On the Facebook page or email beavercreekhall@gmail.com
Bring your kids to the Hall dressed in their favourite Halloween costume. There will be games and activities, crafts, a mummy wrap contest and a cake walk. Come have some family fun!!