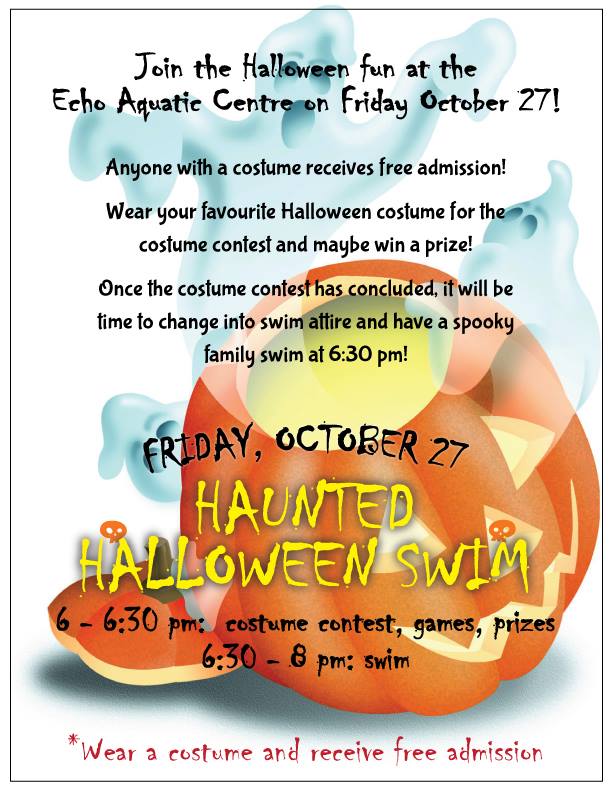 Date:
Friday, October 27, 2017 -
Join the Halloween fun at the Echo Aquatic Centre on Friday October 27th!
Wear your favourite Halloween costume and enter the costume contest! Costume contest is from 6 to 6:30 pm on Friday October 27th and then after the contest, it will be time to change into bathing suits and have a spooky family swim at 6:30 until 8 pm! With games and prizes, you don't want to miss it!
Everyone wearing a costume gets in free for the Everyone Welcome session. Maximum 300 swimmers. For any questions, please call the Pool at 250-720-2514.