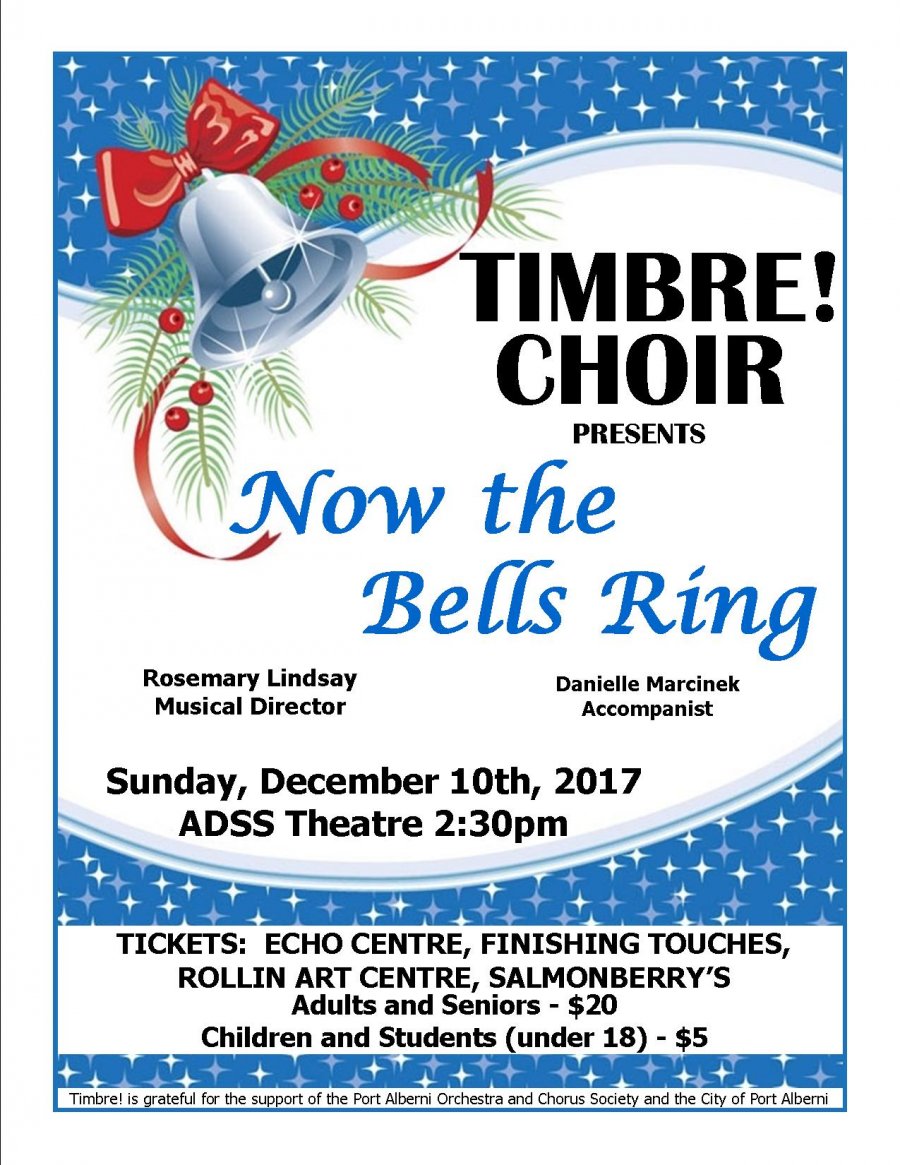 Date:
Sunday, December 10, 2017 - 6:30am
TIMBRE! CHOIR PRESENTS "NOW THE BELLS RING"
On Sunday, December 10, 2017 let Timbre! Choir take you on a musical journey through the ages with Christmas arrangements old and new.  Musical Director Rosemary Lindsay, Accompanist Danielle Marcinek and Timbre! Choir have a festive afternoon in store for you with some of your favourites, such as Angels We Have Heard on High, The Christmas Song and who can resist You're A Mean One, Mr. Grinch.   Please join us on Sunday, December 10, 2017 at 2:30 pm at ADSS Theatre.  Tickets on sale at Echo Centre, Finishing Touches, Rollin Art Centre, Salmonberry's and from choir members.  Please get your tickets early to avoid disappointment.  Tickets - $20 – Seniors/Adults and $5 – Students under 18 and Children.