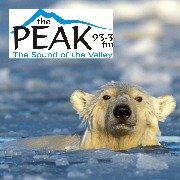 Date:
Thursday, January 1, 2015 -
Other Venue Details:
Canal Beach - 2151 Plywood Dr., Port Alberni, BC
Contact:
The PEAK 93.3 fm, The Sound of the Valley
We're at it again! Join us for our 2nd Annual PEAK Polar Bear Swim!
Head down to Canal Beach around 11am on Thursday, January 1st for a fun New Years Day swim! We'll hop in the water at 12 Noon!
A beach bonfire and a warming tent will keep you cozy while hotdogs, coffee, and hot chocolate will be provided for free.
Dress in your New Years best! Prizes for oldest swimmer, best costume, and best group costume!Bring the whole family!!!