Publications
Marigold Productions Publishing Company is a registered Canadian Publisher and is interested in publishing books of many different genres.
DEVIL CHILD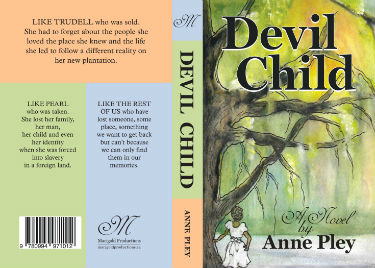 The first book published by Marigold Productions is a story of two women on a rice plantation in Georgia. They are both slaves; one was kidnapped in Africa and transported to a new life in the United States. The other was born on the plantation and knows no other life. The title of the book is Devil Child. This book is the first of a trilogy which together spans five generations.
Click here to read a FREE CHAPTER from the Devil Child.
You can order and pay for the book using the payment form below. Printed book: $19 (shipping & handling included). E-book: $10.
What's Up Port Alberni?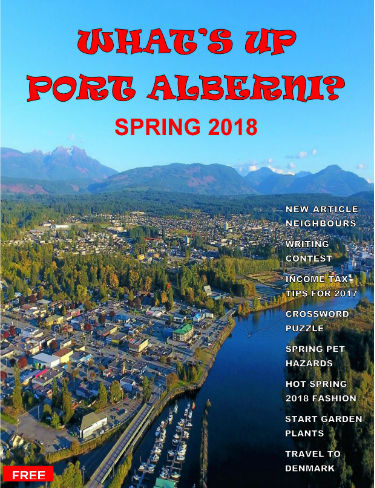 Marigold Productions Publishing Company has been creating the magazine called What's Up Port Alberni? since the first issue was introduced in the fall of 2015. The magazine is a quarterly production and is made for the entertainment of the people of Port Alberni. It is not a tourist magazine although oddly enough, it has gone all around the world. The magazine is written and printed in Port Alberni.
What's Up Port Alberni? is a free magazine but it may be subscribed to in order to facilitate home delivery. Subscribers also have their names entered into prize draws with each issue.
Advertisers receive the best presentation of their ads in terms of clarity and colour from Marigold Productions Publishing Company than they would from any other local publication. As well, the magazine purchases goods from its advertisers to give away in the draws. This is a unique concept that will not be found in other venues.
Marigold Productions Publishing Company is interested in submissions of articles and/or stories from writers and will consider ideas for articles and stories put forward by readers of the magazine.
Copies of the What's Up Port Alberni? magazine may be picked up at the advertisers. However, if the advertisers run out, then copies are available at our office for pickup. Phone, email or just drop in.
Contact Marigold Productions
Address: 4641 Margaret Street, Port Alberni, BC
Telephone: 778-421-5244
Email: marigoldproductions@shaw.ca
Editor: Anne Pley
What's Up Port Alberni?  Latest Issues