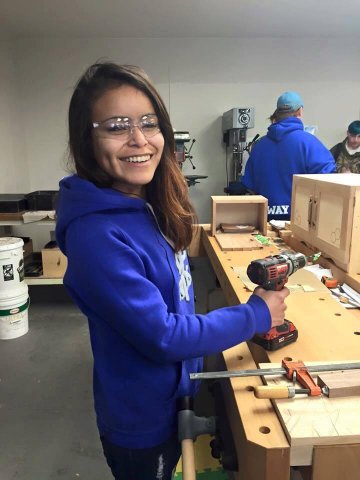 Each year more than 1,300 high school students from across the North Island will visit our NIC campuses to explore unique educational opportunities available after high school as part of our annual High School Open House events in Port Alberni and the Comox Valley.
PORT ALBERNI OPEN HOUSE
Date: Wednesday, February 15, 2017
Location: Alberni District Secondary School and NIC Rogers Street campus
Time: TBD. Stay tuned to our website for further details. 
Event Details
This annual event provides you the opportunity to attend class sessions that give an insider's glimpse of life on an NIC campus. The aim is to inspire you and help you explore  disciplines of your interest. You will learn how to achieve career goals and get the resources needed for post-secondary success. The Open House will let you:
Explore your areas of interest
Experience hands-on activities and unique presentations
Talk one-on-one with students and faculty
Meet a recent graduate who had a unique approach to finding his or her passion
Ask advisors about finances, programs, career paths, and more
For information about our Open House events, please call Danielle Hoogland at 1-800-715-0914 or email Danielle.Hoogland@nic.bc.ca. You can also visit our Facebook gallery to see photos from past open house events.