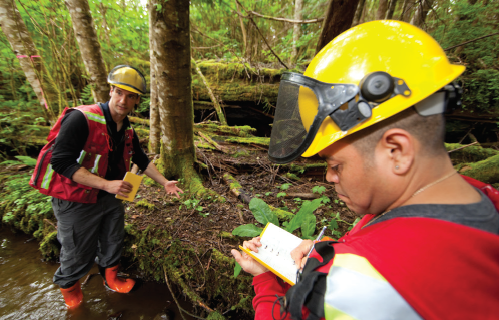 This program is designed to prepare students to work in the Forest Industry in an entry level capacity. Health and safety in a forest environment, field skills necessary to work in the industry, environmental concerns, timber cruising knowledge and skills, and worksite readiness sessions are covered during the program.
When: November 28, 2016 - March 31, 2017
Where: Port Alberni Campus
This is a fully funded program so there are no costs to the student but there is eligibility criteria that must be met prior to registration approval.
For information about eligibility requirements contact Leanne Moore, Port Alberni Campus, at leanne.moore@nic.bc.ca or phone 1-800-715-0914.