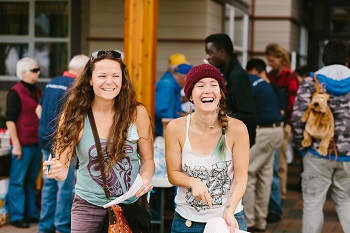 Port Alberni Orientation Day: Sept 1, 2016
Enjoy workshops, speakers, interaction with instructors and a special online contest that will be announced on our Facebook Event page during Port Alberni's 2016 Orientation Day. 
Check the schedule of events for registration information, and timeline of activities including campus welcome, scavenger hunt, program introductions and a free BBQ lunch from 11:45am - 1pm on the campus lawn, and hosted by the AV Lions Club. 
Learn more about studying at NIC's Port Alberni campus. Questions? Contact Student Services at: 1-800-715-0914 or email: questions@nic.bc.ca.
Remember to get your student ID picture taken at Student Services. 
Remember to sign-up for workshops of interest, whichi will take place on Sept 6, at the Roger St. campus (not includng Trades students who will have their own intro to shops and equipment at the Tebo Vocational Centre on the 6th). 
Most classes will begin on Wednesday, September 7. Check your registration statement or log on to myNIC to confirm the start date.
***
Download the NISU App! 
Download the North Island Students' Union's app at: northisland.campusapp.com to stay connected with orientation event schedules, campus events, clubs and course unions, health and dental plan, local deals, and the campus feed.