Some heroes don't wear a cape or a uniform. Some are everyday people who don't just talk about change, but actually fight to make change happen, be it in education, politics, or personal matters. The NIC Construction Labourer program has, at least for me, been a valuable experience that has helped me to grow as a person, and even when I didn't see the change, now as I look back on my past, I can see vast amounts of improvement upon who I was. The NIC Construction Labourer Program is a relatively recent program offered by North Island College's Port Alberni campus, which seeks to help those with difficulties in their lives and other hardships find employment and self-sufficiency. The program was started by NIC professor Mrs. Ellen Chambers, and has just recently finished its third year. The program has gone through numerous challenges during its existence. I started the program bitter, hating the world and exhibiting a caustic personality. Now I'm an upright, happier person who, more than ever, can be easily employed. This raises the question: How did this program benefit me? What did the program do that others did not? 
In my experience, the program was a mixture of practical work and dedicated support, with an atmosphere of open and honest discussion, and a firm, yet gentle hand guiding it. In my experience, John and Kateri were like a father-figure and mother-figure to the students, and though John may have come across as oafish and insensitive to some of the students, he truly had the best interests of the students at heart, while Kateri took her time to be the kind, supportive guiding hand that helped the students with their rough pasts and personal hurts. John was there to break down our old selves and Kateri was there to build us back up. 
However, the two key players were Mark Price, our instructor for the practical side of the program, and Ellen Chambers, the one who helped create the program and got us our tickets and our academic knowledge. Without Mark, there'd be no valuable carpentry or construction work; Without Ellen, there'd be no program and no tickets to obtain. Mark is friendly and approachable, more than willing to teach his craft, while Ellen is an experienced teacher and a grandmother figure whose soft, yet firm hand gave the program life and gave us our opportunities. The success we have had, whether it be in constructing sheds, going on work placements, or helping heal our personal wounds, is all thanks to these four and their tireless work in this program. Without a doubt, their dedication is more than beneficial to not only the students, but to the community as a whole.
In the following weeks I will be blogging more about the NIC ET/CL Program, it's instructors, mentors and student participant's. I hope you will follow along and enjoy.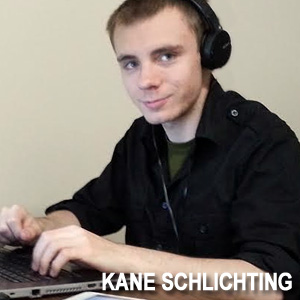 About this blogger:
Kane Schlichting is a writer, blogger and college student with the ET/CL (Employment Transition/Construction Labourer) program, with interest in short stories and photography.
Contact Kane
Disclaimer
The opinions expressed within this blog and those providing comments are theirs alone, and do not reflect the opinions of North Island College (NIC) or Alberni.ca.. NIC or Alberni.ca are not responsible for the accuracy of any of the information supplied by this blogger.