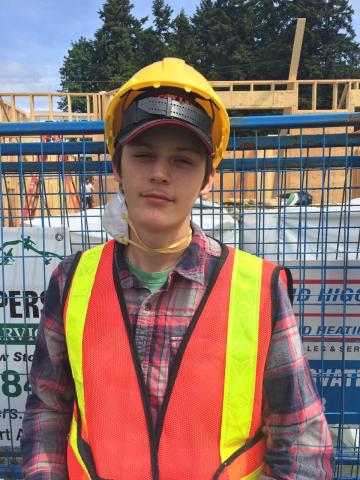 Matt Leonew is a student in the ET/CL who is currently gaining work experience with West Beaufort Construction where they are working, at time of writing, on a building right next tot he Friendship Centre and the recycling depot. Matt has worked with roofing companies and has built stairs outside the program as a side job. A man of few words, Matt didn't have much to say, but he certainly had valuable insight into the program. "I pretty much wanted to learn how to build things, be independent, and hopefully get a job out of it. Oh, I got that for sure. I most definitely achieved my goals."
Matt admits to changing a lot in the time since the program started. "Without this program, I wouldn't be anywhere near where I am now. I know so much more, and others should have opportunities to do this as well." Others have seen Matt become much happier and he learned a lot of valuable skills, such as construction mathematics required to build, and how to construct stairs, which he turned into a profitable side job during the time in the course. "As an example, before I went in there, I couldn't read a tape, or do a lot of stuff related to construction, but now I can read a tape and build a lot of things. I'm doing some of my own jobs on the side and building sets of stairs on my own."
Matt expressed a wish for the community to know just how much he learned and how much one stands to learn from the course, by elaborating, "If this program weren't there, a lot of people wouldn't know what I know. Mark Price, he's also a good teacher." Mark has certainly had a substantial effect on all the students, from teaching basic mathematics to showing them how to frame a house, and his contributions to the program will doubtlessly help more students in the future.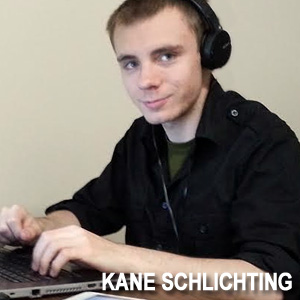 About this blogger:
Kane Schlichting is a writer, blogger and college student with the ET/CL (Employment Transition/Construction Labourer) program, with interest in short stories and photography.
Contact Kane
Disclaimer
The opinions expressed within this blog and those providing comments are theirs alone, and do not reflect the opinions of North Island College (NIC) or Alberni.ca.. NIC or Alberni.ca are not responsible for the accuracy of any of the information supplied by this blogger.