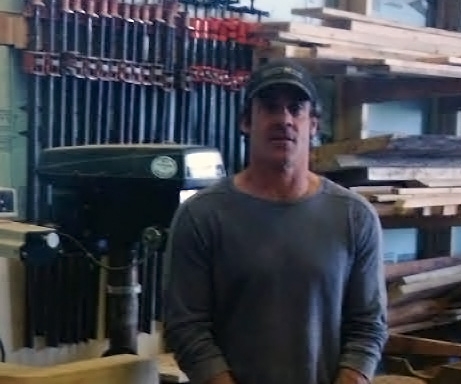 The Carpentry instructor for our ET/CL program, Mark Price, is a perfect example of someone who cares very much for his craft and for his students. A man who spent years as a carpenter, Mark is very experienced and is very glad to put as much effort into teaching as he can. Mark started with the program after a serious back injury forced him to change up his employment and seek out a teaching career. "I injured my back. I was a carpenter for a number of years," Mark reveals, "I ended up injuring my back in a workplace accident. WCB [Workers Compensation Board] sponsored me to go back to school, so I went back to school to become a teacher's assistant, and no sooner had I finished that program than the job for this program came up. So I decided that this is a good fit for me, because I'm getting paid to teach, but I'm teaching something that I already know, and that's construction so it's a no-brainer for me."
Mark's career choice in joining the ET/CL (Employment Transition/Construction Labourer) program was a smart one, given that the program not only permits him to utilize his expertise to assist students in the work, but it provides him with a better environment to teach students. "One thing I really like about this setting is that you usually don't get a lot of time on the job site to tell people how to do the job. In this program I have lots of time to show our students numerous skills and plenty of material to allow them to make mistakes and learn."
Mark's employment, like many who had experience with the program, was a life-changing experience, especially given that he got to do what he loves to do, despite his injury. "I think I've really learned to respect everyone's strengths and weaknesses and I'm really starting to see that 'this guy would be really good for this area, or that person would be good for that area', and everyone's a pro at something. Back when I was a contractor, I had a hard time valuing anyone else's opinion. I'd have my way and go 'This is how it's supposed to be done.' But I'm starting to see even beginning-level guys in the class coming up with new ideas and going, 'wow, I never thought of that, and I've been a carpenter for how many years?'." This, Mark admits, was one of the biggest challenges he faced as an instructor, though he has certainly gotten past the challenge and has become a true success in his own right."
As a man with a passion for teaching and carpentry, Mark also wishes he could do more for the students and prepare them better for the working world and provide them with more construction experience. "I wish I could add more surfboards. That's just my own personal interests, though next year I wish I could do more on house construction." House construction, while the main point of the program, is still not the only thing that the ET/CL students do, however. "It's hard to create projects that keep everyone's interest, because not everyone's going to want to make a shed or building a surfboard, etc., so I've been trying to get everyone projects that they'd like to do. I wanted to do the sheds this year to give everyone a taste in house construction, because they're kind of like little miniature houses. It gives practical experience and gives you an idea about how to build a house."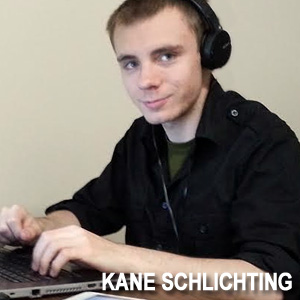 About this blogger:
Kane Schlichting is a writer, blogger and college student with the ET/CL (Employment Transition/Construction Labourer) program, with interest in short stories and photography.
Contact Kane
Disclaimer
The opinions expressed within this blog and those providing comments are theirs alone, and do not reflect the opinions of North Island College (NIC) or Alberni.ca.. NIC or Alberni.ca are not responsible for the accuracy of any of the information supplied by this blogger.