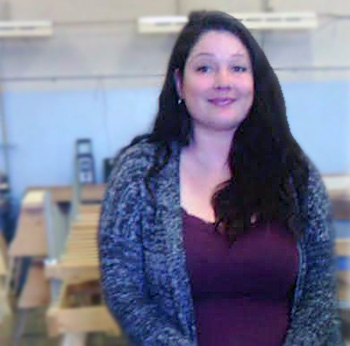 As a certain US presidential candidate said, "Change takes place because people struggle". That is especially true with the changes in those who go through the ET/CL program at North Island College. A support worker who has been with the program from halfway through its first year, Kateri Deutsch, has worked with all sorts of students with all kinds of personal problems and backgrounds. However, all of them eventually become surmounted, as Kateri revealed, "The biggest problem was not having funding for basic things we need, like food and tools." However, other hurdles that people in the program, whether student or staff face, is a negative attitude. Kateri elaborated the biggest problem was "The 'I can't do this', or 'I don't want this' kind of thing. I think everyone's mind is a little more open when they leave here."
Kateri also reveals that the program has a profound and life-changing effect on all of its students and expressed pride in the achievements of the students. "I think the garden sheds the students built this year are awesome. You do a lot of great work," she complimented the students. "What I love most about the program is seeing individuals succeed. Baby steps, and everyone has different goals," Kateri explained. "I love helping them get to those goals." Kateri's goals, meanwhile, are for this program to spread to other campuses and to help others, as they have done for numerous students. Many of the students who have been in this program have found help becoming job-ready and gaining valuable life skills, including work experience. They also gain courses like WHMIS (Workplace Hazardous Materials Identification System), the Learner's driving test, forklift operation and First Aid (generally Occupational Level 1 or Level 2), which helps the students become employed and achieve self-sufficiency.
The NIC Construction Labourer Program operates from September to the end of May, spending a large amount of time at the Tebo campus preforming practical work, which, in Kateri's words, takes on the role of guiding the students to a better and successful life. She says that her role especially is to "just be supportive of what individuals need. Sometimes you have to change your view to help certain individuals." The program's differing approach is achieving great results from following such advice.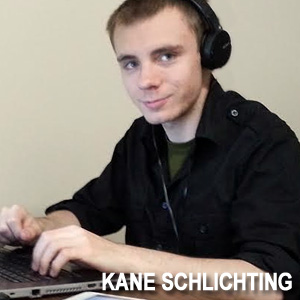 About this blogger:
Kane Schlichting is a writer, blogger and college student with the ET/CL (Employment Transition/Construction Labourer) program, with interest in short stories and photography.
Contact Kane
Disclaimer
The opinions expressed within this blog and those providing comments are theirs alone, and do not reflect the opinions of North Island College (NIC) or Alberni.ca.. NIC or Alberni.ca are not responsible for the accuracy of any of the information supplied by this blogger.