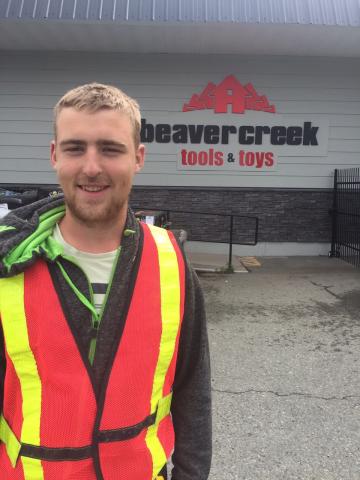 James Maxwell began the program facing huge challenges. His mathematics, reading and writing abilities were largely suppressed by a system of education which seems to have determined that James was not able to reach beyond a certain level, which is a huge difficulty for someone entering the realm of construction and the working world. "I wanted to learn stuff that I could use on the job," he expressed, and certainly, his literacy and his mathematics have improved since he walked in the door. It was not that James was unable to learn but rather that no one had conceived of new ways for him to learn. Not that it was easy, but James rose to the challenge and discovered his ability to grow beyond the limitations he had been led to believe he had. Hard work, dedication and a never quit spirit coupled with nurturing support have seen him come far. Sometimes he still needs assistance (one doesn't learn to read overnight, after all), however, as James said, "We have a good support network. The program saved me. I don't know what I'd be doing if it didn't exist."
James is currently in a work experience placement at Beaver Creek Home Center on Gertrude Street, mostly in the lumber yard. The support staff of the ET/CL program have been helping him to identify different types of products to help him serve customers better and to understand the sizes and measurements of the various kinds of lumber he works with. James now can perform that work almost independently, but no-one simply becomes an expert in the product they're selling in the snap of a finger or the wave of a wand. The benefit of the program in the form of ongoing support really shines in James in particular, and sets a clear example as to how ongoing supports can work to ensure successful outcomes for all.
James, though, mentioned in only three words, what he wished the program included. "More shop time." Perhaps it would be possible for the program to include more shop time, by including more full-shop days; The projects could be completed faster and more projects could be rolled into the course; However, the classroom aspect is, especially in James' case, still really important, given the types of challenges that people face in the program.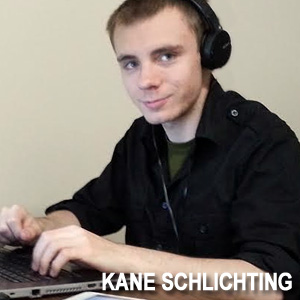 About this blogger:
Kane Schlichting is a writer, blogger and college student with the ET/CL (Employment Transition/Construction Labourer) program, with interest in short stories and photography.
Contact Kane
Disclaimer
The opinions expressed within this blog and those providing comments are theirs alone, and do not reflect the opinions of North Island College (NIC) or Alberni.ca.. NIC or Alberni.ca are not responsible for the accuracy of any of the information supplied by this blogger.