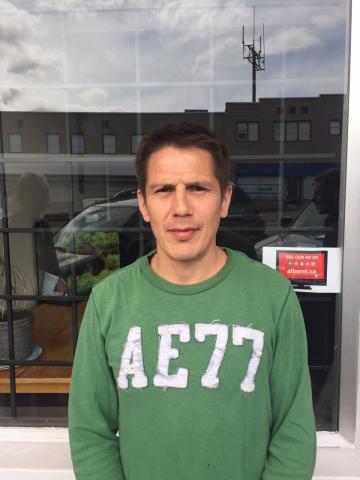 Ian McPhee is a success story of the ET/CL program who is currently engaged in work experience for a small construction firm, doing finishing work. Finishing work like Ian's is done to ensure the material survives from wind, rain and the like while looking pleasant. If it weren't for the program, Ian would not be doing this job, or be successful in finding a career path. Ian commented, "Basically, I was looking for some structure and some possible guidance for a career path. For me, the program helped me get back on track with personal matters in my life, and it helped me learn and keep a new routine."
Ian has had many good things to say about the program and the people that run it. "I found everyone was easy to get along with, of course we all have our barriers that we need to emerge from in certain situations. I found many of my classmates also benefited from the program as well." Having something positive to fill one's time with is always a benefit, because it keeps these young men and women off the streets and provides them with work and training. "I would want the community to know that the program has some serious benefits to it. It's not necessarily targeted, but is definitely aimed at people with personal issues and barriers, and it helps take those barriers down or helps people see beyond those barriers."
The program, according to Ian, is extremely valuable for the reasons touched on earlier, and he said to sum it up, "The program is quite good. I can't really think of anything to add off the top of my head. It would take me a lot of time to think of something I'd want to add. It's a pretty good program, but like all new things, there's always some tweaks one could add to make it better." To be straight about it, no program is perfect, but the ET/CL program is already immensely successful and is definitely a program that, according to outsiders involved and the students themselves, is worth checking out and joining.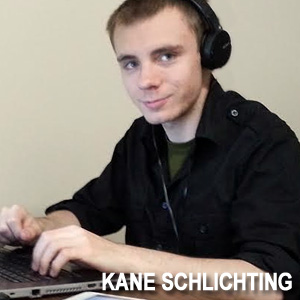 About this blogger:
Kane Schlichting is a writer, blogger and college student with the ET/CL (Employment Transition/Construction Labourer) program, with interest in short stories and photography.
Contact Kane
Disclaimer
The opinions expressed within this blog and those providing comments are theirs alone, and do not reflect the opinions of North Island College (NIC) or Alberni.ca.. NIC or Alberni.ca are not responsible for the accuracy of any of the information supplied by this blogger.