The story of the ET/CL (Employment Transition/Construction Labourer) program is surprisingly long and plagued with challenges, as any highly experimental program would. However, the program has made vast successes and overcome many hardships in order to produce responsible, trained and skilled workers for the community.  It has helped create a better future for its students. Ms. Ellen Chambers, one of the program's founders, had a lot of valuable insight into the genesis of this revolutionary new program.
"We have some very excellent activists that care about young people in this town and they actually approached me to get something happening in the college," Ms. Ellen Chambers revealed. "There was a core group involved with North Island College to create a program. A lot of young people really don't have any options after they come out of VAST or the public school system." Ms. Chambers elaborates on this point by saying, "Our students are mostly those who did not thrive in school and faced difficult life challenges. They just don't have the prerequisites for any other program at North Island College. So, lots of people came together to design a program."
The ET/CL program is a new formula that encompasses skill development and gives graduates marketable skills using a holistic approach to learning. "We help students with a lot of serious health, family and addiction problems", she says. "So, I'll tell you the best part of this whole experience is when young adults graduate. You can just see the transformation in their lives. They have self-esteem, they have confidence, they have skills and they have jobs now. If it weren't for this program giving them some skills, they wouldn't be as successful in their lives or in their community. In this world, it's pretty difficult to find a job, particularly if you don't have any training."
While graduation is a vast success for many of the students, success comes with struggle. The program had, and still has, difficulties to work through in order to make that success happen. Ellen expressed some of those difficulties by admitting, "I would say funding is the biggest one, but apart from that the first time we ran this program we didn't know what we were doing. We had a vague idea of what we could do but we didn't have enough staffing and we didn't have a budget for the food program. It was sort of like a trial and error year. Second year, we figured out a lot of the glitches and patched it up. The second year ran smoother, and this year even smoother." Speaking from this student's experience, this year definitely went very smoothly, and food was not lacking. However, in my opinion, more field trips and practical work placements apart from practicum placements would certainly assist in teaching. However, the main current challenge is keeping the students, who've largely been failed by the school system, to retain interest in the classroom.
To retain the interest of the students, Ms. Chambers employs a portion of class specifically for bringing up controversial topics in order to enable discussion. "I really like using a discussion method, so it's not just the teacher imparting information. It's all the students being involved and finding their voice." To say that the discussion is lively and dynamic is perhaps a British-style understatement. The conversations certainly bring up the fire in the hearts of the students and many good points are brought up by all sides. "I've got some pretty different ideas of what to teach in the classroom part because they've had it with schoolwork. They didn't like the strictness of the school system. So, that's something that creates a challenge for me. How do I engage their interests? And you well know I said at the beginning of the class that we'd cover loads of different topics."
Overall, Mrs. Chambers, as a professional college teacher, has a heart of gold and truly cares about the young students under her wing. She wants them to have jobs and skills they can take and apply to their entire lives, from self-sufficiency to dependability to the strength to continue on through all the hardships these students face in their personal lives in order to become successful.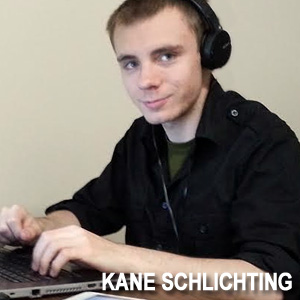 About this blogger:
Kane Schlichting is a writer, blogger and college student with the ET/CL (Employment Transition/Construction Labourer) program, with interest in short stories and photography.
Contact Kane
Disclaimer
The opinions expressed within this blog and those providing comments are theirs alone, and do not reflect the opinions of North Island College (NIC) or Alberni.ca.. NIC or Alberni.ca are not responsible for the accuracy of any of the information supplied by this blogger.