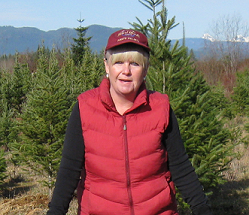 The ET/CL program has, for many students, formed the backbone of their adult lives and provides what the main high school cannot in terms of life skills. The public school system, being as stripped of funding and innovation as it is, cannot teach one much in the realm of practical work and self-care skills that one might need to have a productive adult life. A witness to the value of the ET/CL as to what turns teenagers into grown, self-sufficient men and women, April McLean, had much praise for the program and its invaluable service to the high school and the community. "ET/CL absolutely does provide a valuable service, and it's because it does give young men and women a chance to go further, get extra training, and get extra life skills."
April has been involved with the program since its creation via the Step Up program in the high school, and as the one to bring new students from the high school to ET/CL, she stresses in particular that the program is invaluable in helping those students she deals with once they graduate. "I've been involved with this program since it started, and my role is to help our kids to make it through high school and then find something to do once they graduate. I was really, really happy when ET/CL emerged because in some ways, it's very similar to what we do here at the high school, in our program, except ET/CL has the building program. We used to go down to RBM (the old Hydro building). Our students went there three mornings a week, and they were building just as ET/CL does. We actually had the experience, but due to time constraints, that program was actually taken away from us."
April has had numerous good experiences with ET/CL and has seen the changes the students go through. "It's been fantastic, because now there's somewhere to go once these kids do graduate, to give them that additional experience and additional year of growing. The changes, I can say, are huge, and I'm real proud, because I've seen one my students from the past five years, and he was so scared about graduation. I kept telling him, 'Yes, you can!' He was so scared because he had so many learning problems. I saw him several times this year, and he looks fantastic, is doing really well, he's going to graduate and he's already building for the Friendship Center. Anyone from the past few years I've worked with all look so amazingly different and happy."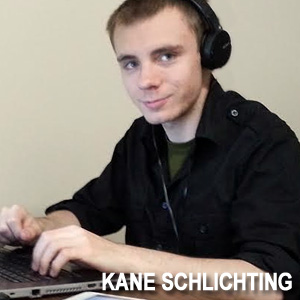 About this blogger:
Kane Schlichting is a writer, blogger and college student with the ET/CL (Employment Transition/Construction Labourer) program, with interest in short stories and photography.
Contact Kane
Disclaimer
The opinions expressed within this blog and those providing comments are theirs alone, and do not reflect the opinions of North Island College (NIC) or Alberni.ca.. NIC or Alberni.ca are not responsible for the accuracy of any of the information supplied by this blogger.