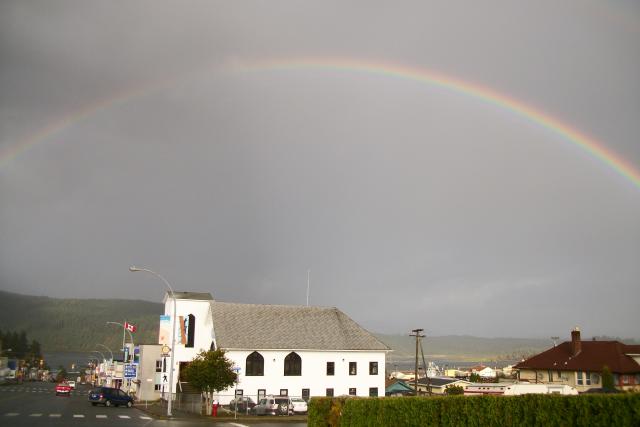 *** June 29th 2016 10am ***
Last Sunday after a long weekend of events we enjoyed a very special evening of music, food and fellowship on the landing on a hot summer's night.  A seasoned out-of-town musician.  A up-n-coming local musician.  A tired backpacker.  A SoPo born-n-raised successful shop owner.  A forlorn wanderer.  A supportive neighbour.  and Char.  MAGIC !!!
I am reminded of the gift that is Char's. 
The weekend before Solstice Arts Festival sponsored by the Arts Council was a treasure and we were pleased to be able to support through facilitating washrooms, tables, chairs, music stage in exchange for the much needed beverage sales. 
Last week summer run of 7 concerts in a row reminded me of the incredible support and encouragement we receive from the singer/songwriter troubadours.  They come from all over the country and the world to perform at Char's for our stellar acoustics and listening audiences. 
The walk-ins for dorm style (hostel) beds is taking hold thanks largely to word of mouth and the revenue from the guesthouse is thankfully increasing.  
One more step toward reaching Char's MIRACLE !!!
35 letters of support of the zoning change were sent to City Council.  We made it through the 3rd reading and now have a July 6th appointment with Dorothy Clarkstone Notary to consolidate the legal packages.  Then we'll be back to City Council July 11th (hopefully) for final adoption, then to the bank.  I realize the expenses are still growing.  We'll have to re-register with Victoria, re-appraise, re-assess, re-finance.  The list goes on so I am again grateful that the GoFundMe is growing.  I have a MIRACLE folder and will produce a summary of the expenses for my supporters.
Thank you for keeping the dream alive!  Charlene.