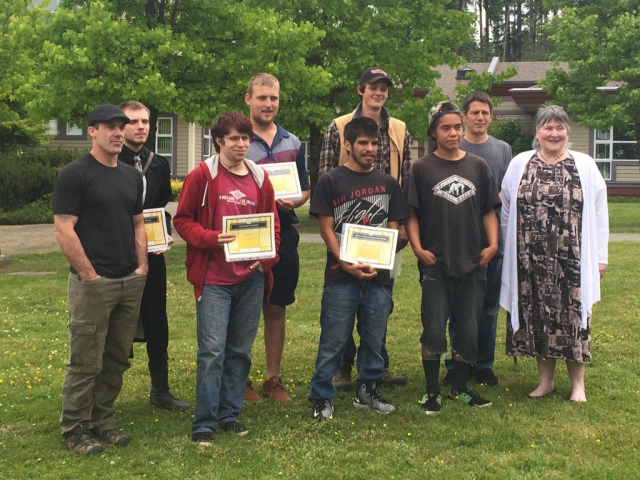 We're proud of the Class of 2016 grads in the Employment Transition Construction Labourer program in Port Alberni. The ceremony was held earlier this week, and included NIC President John Bowman. 
See more pictures (courtesy of Orange Bridge Communications) on our Facebook page.
Are you an NIC grad of 2016? Be sure to post photos of your graduation with the hashtag #IamNIC to Facebook, Twitter or Instagram so that we can share your success! 
Port Alberni Graduation Ceremony Information: 
June 14th, 1:00 pm, at the Athletic Hall. Reception to follow at the Gathering Place on campus.