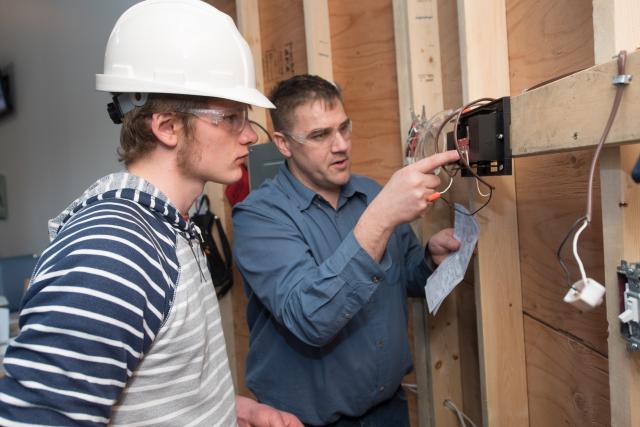 There are limited seats left so register now for March 29!
Port Alberni students have the opportunity to explore five of BC's most in-demand trades in a single program during NIC's first ever Trades Discovery program starting in March.
"This is an incredible opportunity for anyone wanting to try a trade in Port Alberni," said Cheryl O'Connell, NIC's Dean of Trades and Technology. "For the first time, NIC students can experience a wide range of trades in a single program."
NIC's expert faculty will share their knowledge and passion for their trades, while specialists on career development, communication, resumé building, education planning and workplace readiness will teach students how to find and keep a job.
Read full press release details .
Registration Details:
NIC's Trades Discovery program runs 12 weeks, starting March 29 in Port Alberni. Classes run Tuesday to Friday from 8:30am to 3:30pm. There are no prerequisites. For more information, or to register, call Leanne Moore at 250-724-8705 or email leanne.moore@nic.bc.ca.