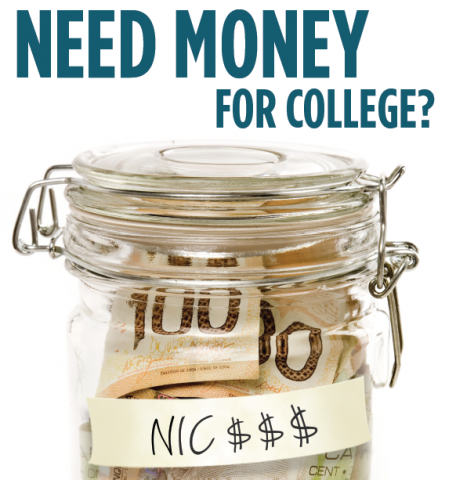 The North Island College Foundation has over $270,000 in scholarships and bursaries to give to students this year. Financial awards are available for entering, continuing and graduating students in all program areas, from Trades, Health and Human Services to University Studies, Business, Tourism and more.
APPLY NOW at nic.bc.ca/awards or LEARN HOW to get started at our drop-in workshops. The deadline for all applications is April 30, 2016.
STUDENT AWARDS WORKSHOPS IN MARCH
Don't miss our student drop-in workshops in March. Bring any questions you have about scholarships and bursaries or the application process and we will work with you one-on-one. Students who come by with questions about NIC Foundation awards will have their name entered into a prize draw (one prize per campus).
Port Alberni – Wednesday, March 16, Cafeteria, Port Alberni Campus, 10 am to 2 pm
Can't make it? Email jane.hay@nic.bc.ca with your questions or to schedule an information session by phone any time.
2016 SCHOLARSHIPS & BURSARIES BOOKLET
Our new Scholarship & Bursaries booklet is available for pick up at Student Service offices, or you can download a copy or browse it online. Inside you will find descriptions for all available awards as well as tips on how to apply.
Only one application is required to access over 350 awards.
Questions? Contact the NIC Foundation at 250-334-5074 or email jane.hay@nic.bc.ca today.