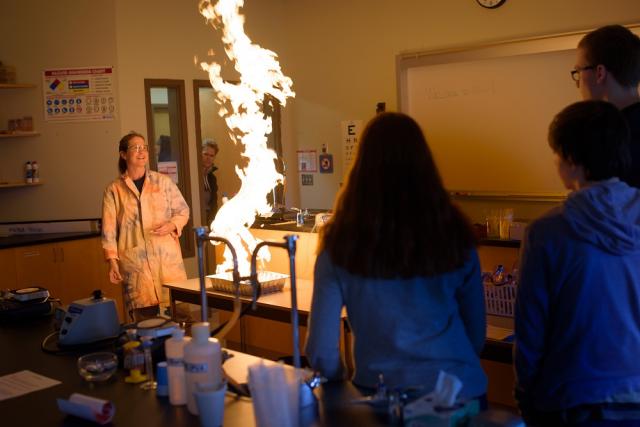 The 2016 North Island College open house for high school students in Port Alberni was a huge success this week, and we were able to capture much of the action with the help of the students themselves. 
Some of the pictures collected were part of a social media contest for students to win lunch for ten friends at the NIC campus - all they had to do was post their pictures to Facebook, Twitter or Instagram with the hashtag #myNICadventure. 
Take a look at our Facebook photo gallery of all the submissions. We'll be drawing a lucky student winner in Port Alberni for a pizza party lunch for ten next week, so stay tuned to our Facebook page. 
Curious about what happens during open house at NIC? Take a look at our website page or check out our 2016 video of highlights from the day: https://youtu.be/wmW1Da9jH4Y