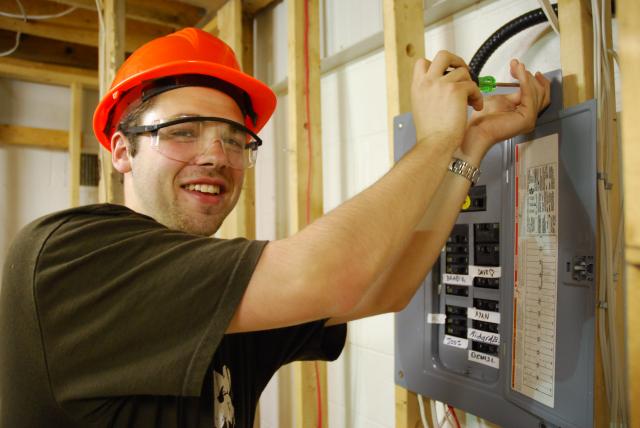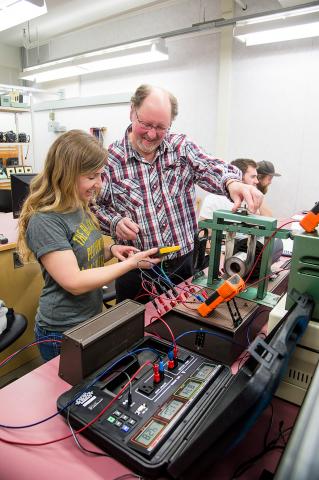 Electricians are predicted to be the ninth most in-demand occupational group requiring post-secondary training in BC. Work BC Predicts up to 7,400 Electrician job openings over the next 7 years according to the BC 2022 Labour Market Outlook.
Be in demand! Read more about program details and registration information for our Electrical Foundation program beginning Feb. 2016 at NIC's Port Alberni and Campbell River campuses.
Skills Acquired:
Industry Training Authority (ITA) approved training.
Learn strong theoretical technical training while also developing a solid mastery of applied skills.
Earn apprenticeship technical training credit towards Interprovincial (Red Seal) certification.
Career possibilities:
Skilled electricians are needed in a growing number of areas, including residential, commercial, and industrial electrical construction, electrical maintenance and service, marine electrical work, and utilities.
Program Highlights:
The Electrical Foundation program, which consists of two blocks of training, provides you with strong technical knowledge while developing the fundamental skills that electricians require.
During the first 8-week block, you will gain generic trade skills and knowledge, preparing you for further study. In the second block, which lasts for 16 weeks, you will participate in an enhanced year one Electrical apprenticeship training session. Here, you will develop both the theoretical and practical skills required of a first-year apprentice.
Trevor Petre is a new instructor for the Electrical program at the Port Alberni campus. Trevor brings a wealth of knowledge as an educator and business owner and is excited about supporting NIC programming in Port Alberni. Electrical Foundation instructor Mickey Bliss (pictured below with student) is an award-winning instructor with NIC in Campbell River.
Questions? Contact Student Services at 1-800-715-0914 or email: questions@nic.bc.ca