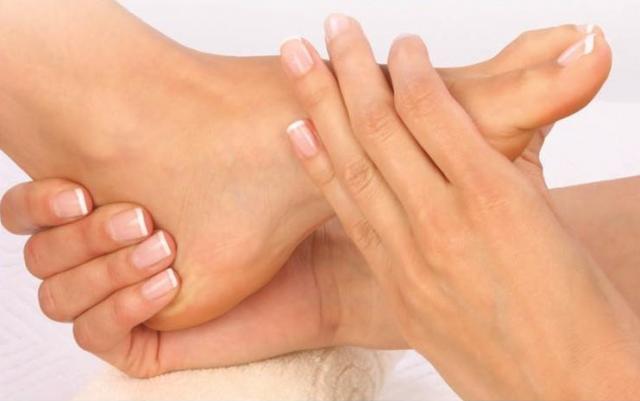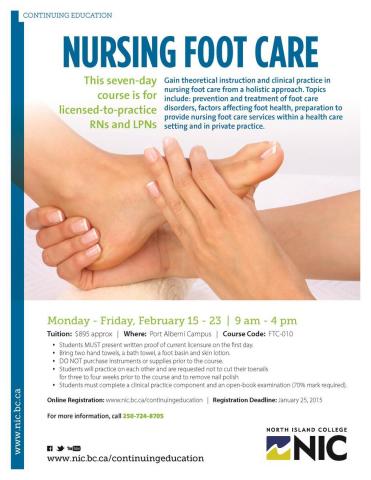 This seven-day course is for licensed-to-practice RNs and LPNs.
Gain theoretical instruction and clinical practice in nursing foot care from a holistic approach. Topics include prevention and treatment of foot care disorders, factors affecting foot health, preparation to provide nursing foot care services within a health care setting and in private practice.
When: Feb 15 - 24, 2016Time: 9 am - 4 pmTuition: $895 approx.Where: Port Alberni campus, North Island CollegeCourse Code: FTC-010
Please note:
Students must present proof of current licensure on the first day
Bring two hand towels, a bath towel, a foot basin and skin lotion
Do not purchase instruments or supplies prior to the course
Students will practice on each other and are requested not to cut their toenails for three to four weeks prior to the course and to remove nail polish
Students must complete a clinical practice component and an open-book examination (70% mark required)
Registration Deadline: January 25, 2015
For more information, and to register, see course details.
Questions about Continuing Education at NIC? Visit CE on the website or contact 250.724.8705.