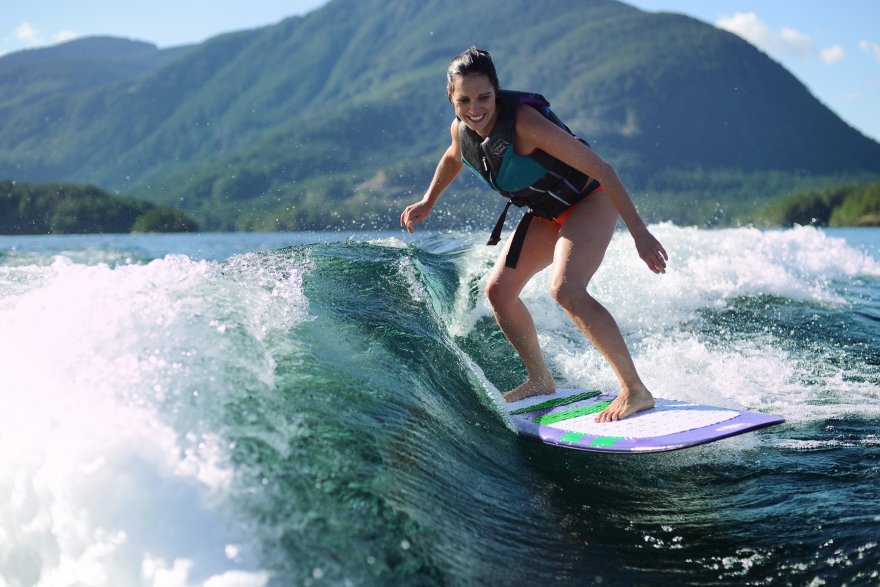 Port Alberni boasts a beautiful backyard
"If I ever go looking for my heart's desire again, I won't look any further than my own back yard. Because if it isn't there, I never really lost it to begin with." -  L. Frank Baum, The Wonderful Wizard of Oz
Welcome to Port Alberni! Our little slice of heaven, where you will find your heart's desires in all kinds of activities, sites and shopping. Whether you're traveling solo or with your family, for business or pleasure, or even if you've lived here your whole life, you're sure to find treasures - for the first time, or all over again.
Explore Port Alberni and all its wonders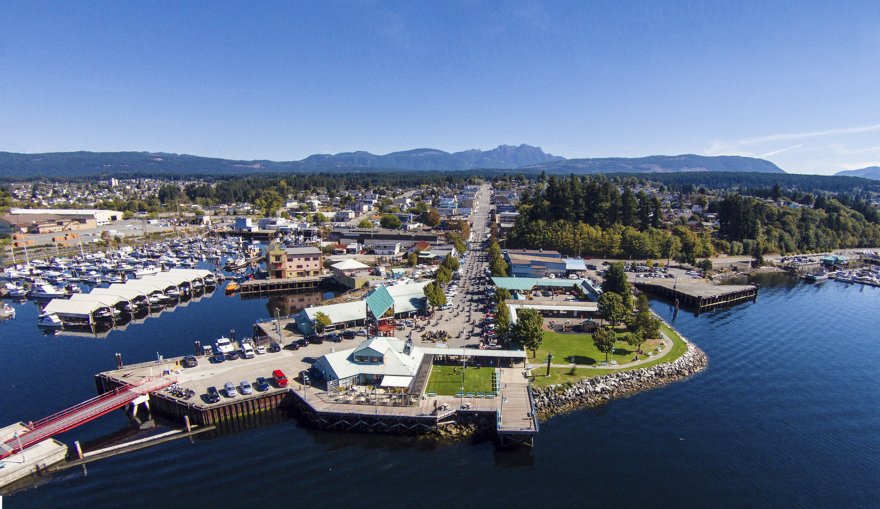 As you drive up and over the Port Alberni Summit and round those last few curves of Highway 4 into Port Alberni, you may wonder what's hidden just beyond the tree line. If it's your first time visiting, you may simply not know and if it's your hundredth time maybe you've simply forgotten.
Let me take you far from the main drag on a visual tour through my BIG backyard. A place I'm proud to call home. #ExplorePortAlberni
Lose yourself in the bewildering wilderness
Let's start in my favorite place; amongst the moss-covered trees. Working from home, I can easily say "mañana," tomorrow I'll get outside. But a daily walk through the Alberni Valley surrounded by one of the most scenic natural landscapes in the world is such a great break. Take advantage of it! Forest bathing is good for the soul.
There are countless trail systems in the Alberni Valley with varying degrees of length and difficulty. Check out Valley of Trails to discover them all. The Alberni Outdoor Club have organized trips if you need some guidance or company.
Explore mythological figures on your hikes

Take a shoreline hike to the petroglyphs at Sproat Lake Provincial Park, called "K'ak'awin." Create your own version of the history of the mythological figures etched into the rock, then dare yourself to dip into the lake for a refreshing dip. I hope your water monster is a friendly one.

Sproat Lake, also known as Kleecoot (meaning 'wide open) by locals, boasts 300 kilometers of shoreline and has two great waterfront restaurants; The Fish & Duck Pub, who also has houseboat and motor boat rentals and Drinkwaters Restaurant at Sproat Lake Landing which features lodging and Dellas Café and gift shop.
Our summers can reach some intense temperatures being in a valley so it's always a great idea to beat the heat spending the whole day in one of the pristine bodies of water.
Another local favorite that has been one of the best kept secrets until recently is the Hole in the Wall on Rogers Creek. It's a nice little hike and is always a great reminder of just how beautiful nature can be. Keep walking down the trail and you'll find Sherwood Falls and another great swimming hole.
Or perhaps you like your water a little wilder?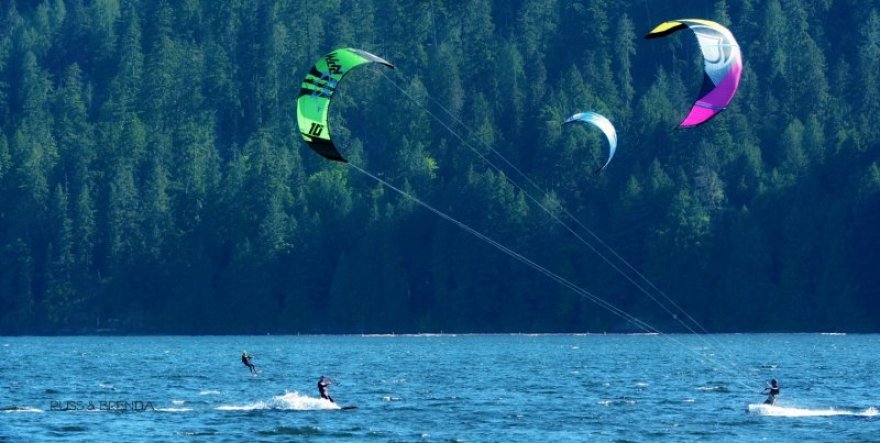 We have world class Kiteboarding in the Alberni Inlet which is also incredible to watch if you're not a seasoned pro. Or take lessons and get in the water! GirlOnABoard or South Port Kiteboarding will happily get you started in the right direction.
After all this adventuring, I'm getting a little hungry. Seeing as we're already at Harbour Quay we have a few options close by.
Lunch on the patio at The Starboard Grill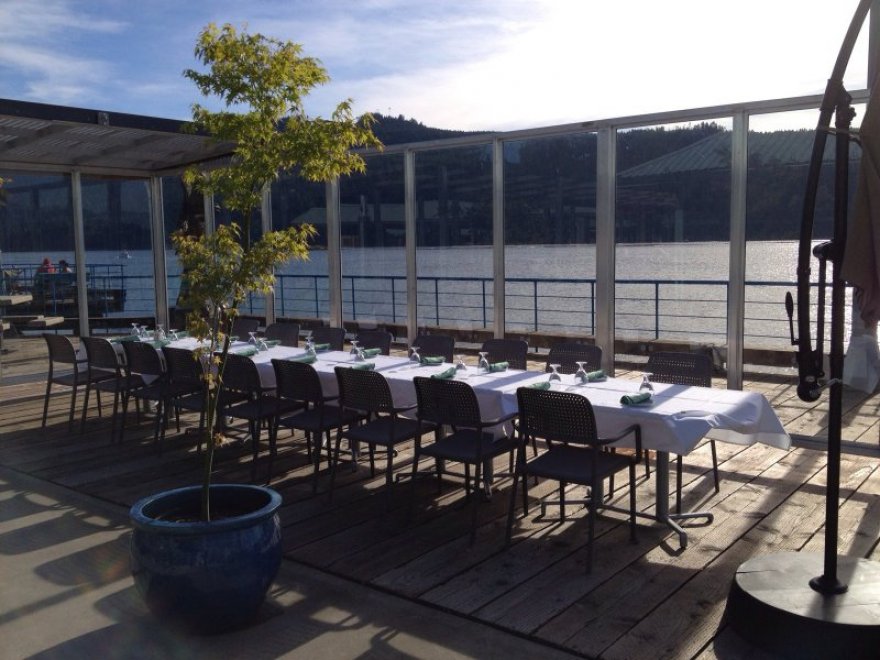 Great Mexican food at All Mex'd Up or maybe the island's best donuts are all you need

The Swept Away Inn located at the Harbour Quay, Port Alberni, BC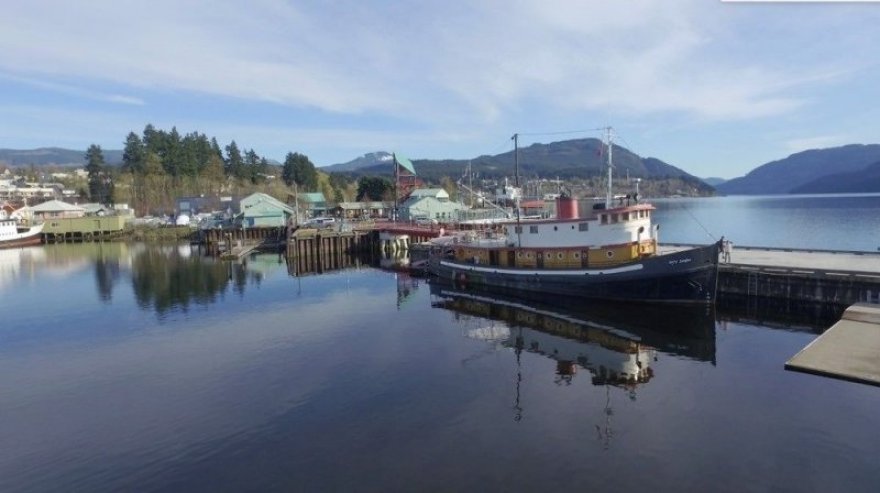 And if you're lucky enough to already be staying at The Swept Away Inn, you'll be treated to the most amazing French-Moroccan cuisine outside of Morocco. Your hosts, Dan and Bouchra have converted a 100-ft tugboat into a B&B featuring 8 state rooms, 6 bathrooms (5 with showers), a large salon, galley and a 900 ft2 deck. They do host a dinner club, but it's booked months in advance, so if you can plan accordingly it's highly recommended.
Also be sure to pop in for a beer at our very own craft brewery Twin City Brewing. They have amazing hand forged pizza and craft brews as well guest tapped ciders and craft soda for the kids
If you find yourself sitting on the patio at Twin City Brewing, it means it's summer so be sure to keep an eye towards the river, you never know who you're going to see. The local black bears are quite often feasting on the salmon or cooling off in the flowing river.
Black bear cooling off in the Somass River.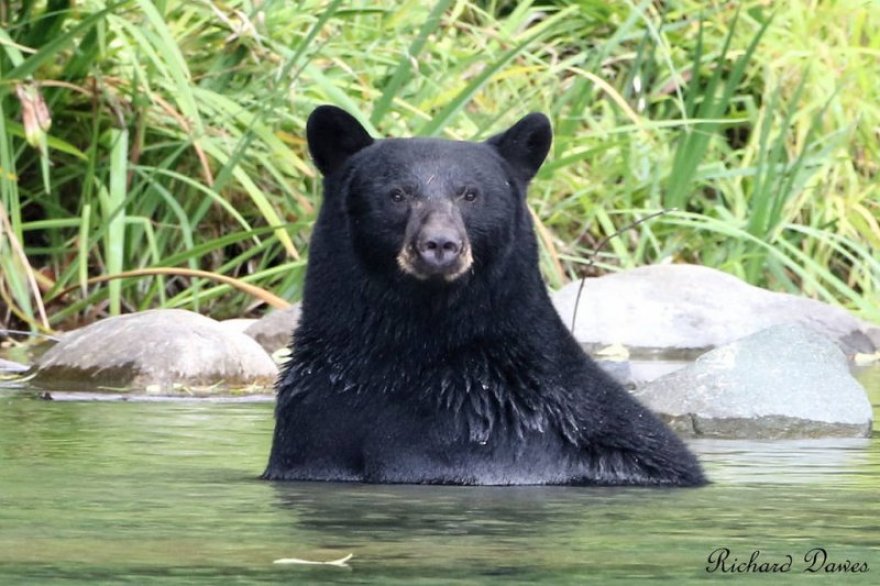 Ok so maybe your kids won't last long sitting in a restaurant. Mine either. Take a walk along Victoria Quay in the summer and you're almost guaranteed to see a bear, or a family of otters or eagles flying overhead. We have an incredible display of wildlife in all seasons and it's important to know you're not alone! Check out these images from Brenda Widdess taken in Port Alberni.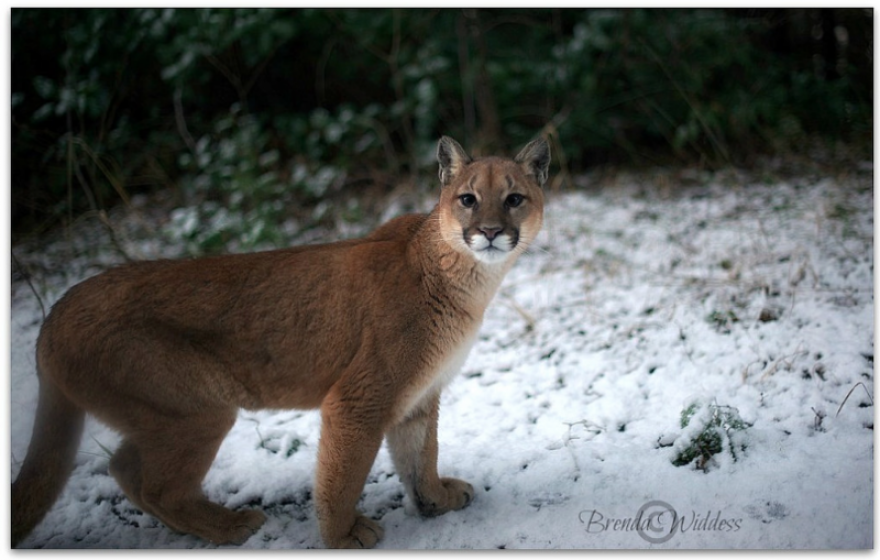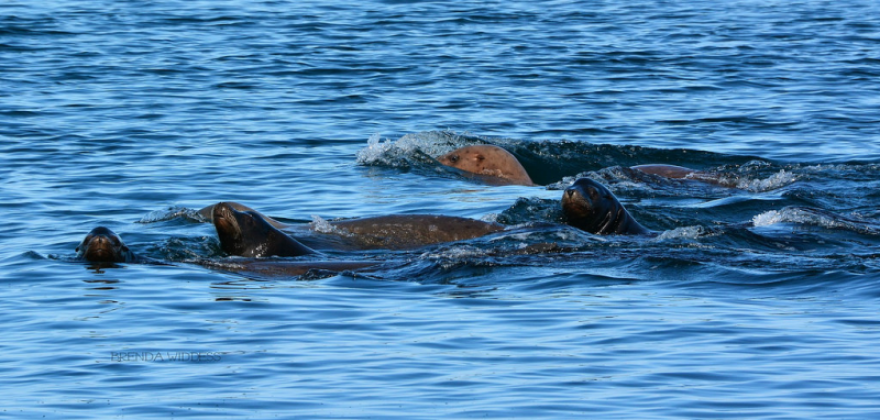 Rumble into the backcountry in a quad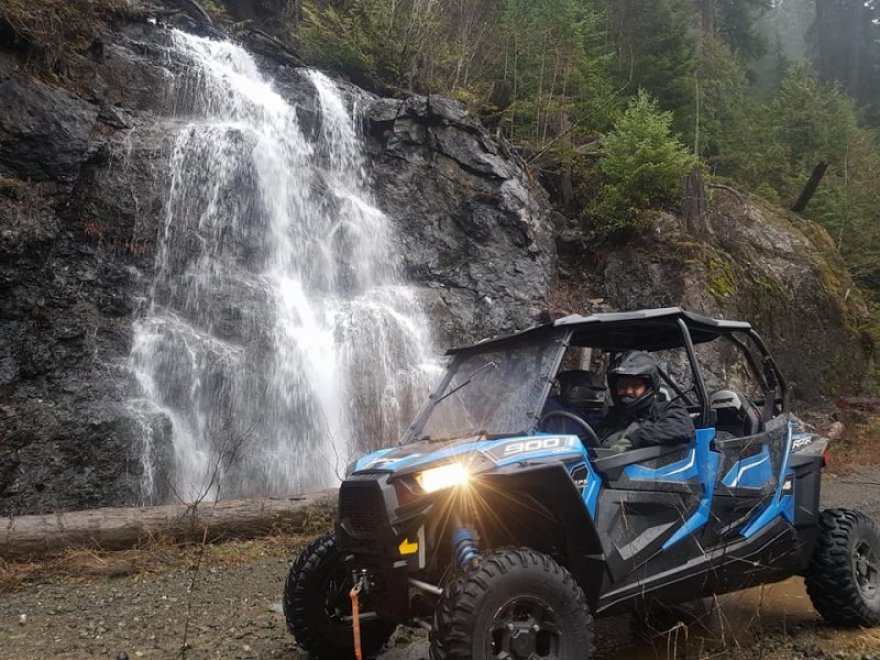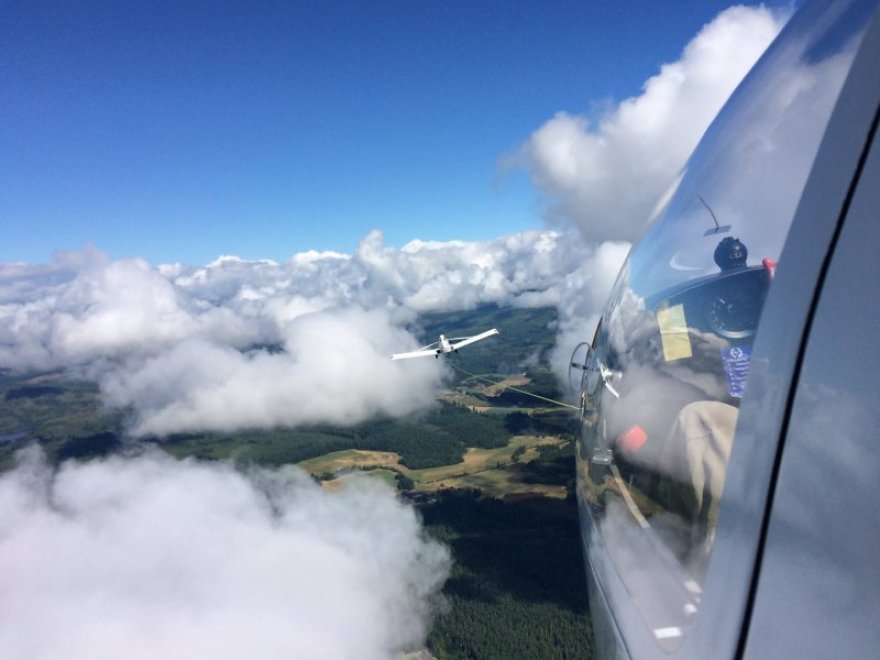 Port Alberni doesn't lack the finer things in life
Although we may be a smaller community we aren't lacking any of the big city amenities. We have a brand new state-of-the-art high school, which is one of the newest in BC.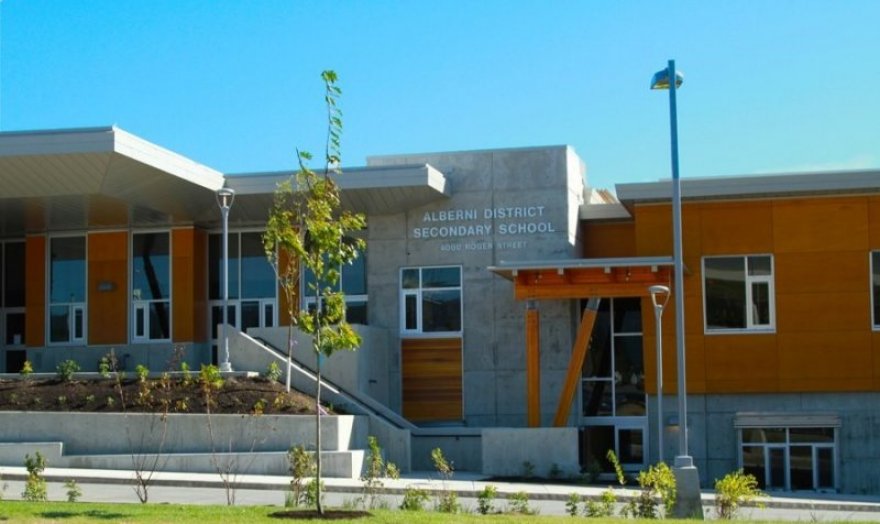 Echo Centre features swimming pools and a gym, conference rooms and the Alberni Valley Museum and Library. Public swim, water aerobics, and the Tsunami Swim Club are all hosted here. Along with everything from Yoga and Tai Chi to Cooking and Painting lessons. All classes are listed the seasonal leisure guide.


The Alberni Valley Multiplex, features two regulation ice surfaces, and is home to the Alberni Valley Bulldogs. A British Columbia Hockey League top team where many of local youth have gone on to University scholarships and NHL hockey.
I'm exhausted, are you?
That was a quick tour through my backyard to show you just some of the highlights. The rest you'll have to see for yourself.
Follow us on Twitter, Facebook and Instagram and be sure to tag your photos with….and use #ExplorePortAlberni in your images - showcase the treasures you found while visiting this beautiful city.