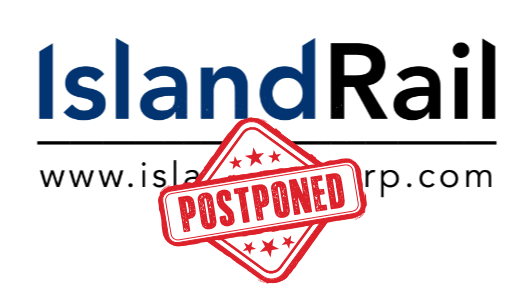 Date:
Wednesday, March 29, 2023 - 2:00pm
Networking with the Island Rail Corp.
Our meeting with the Island Rail Corp, to share with us a presentation on the future of rail on Vancouver Island, has been postponed. New date to be announced later.
Island Rail Corp (IRC) is an incorporated and privately held company that, with identified stakeholders and collaboration, proposes a new vision for Island Rail. IRC is a privately held corporation and proposes operating heavy freight-rail service from Port to Ports between the West and East coast ports of Vancouver Island; Port of Alberni, and Port of Nanaimo, respectively. IRC also proposes regional freight-rail service to local businesses along the Island Rail Corridor that can benefit from direct rail service. Additionally, as a byproduct of revenue-generating freight service, IRC supports an intercity passenger service between Nanaimo, Victoria, and Courtenay as well as a higher frequency passenger rail service between Duncan, Langford, and Victoria. IRC envisions operating seasonal revenue-generating tourist trains as well between strategic tourism-centric Island Corridor points of interest.