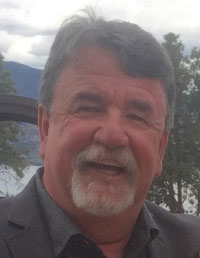 Hello from Doug and Chris,
Wow! Mid October of 2019 and the summer has gone. We can really tell it's over by the spectacular colors of the leaves around Great Central and the Port Alberni area. Hard to believe how fast that went by. It seemed we were just getting rolling and then boom, fall is here!
We took 468 adults and 30 kids to the Della Falls trailhead this year for a total of 498. That's up about 30 people from last year. We would like to give a huge shout of THANKS to everyone who used our services this past summer making 2019 one of our most successful so far!
Also a very special thanks to those of you who took the time to share some photos with us. We love looking back at the pictures as much as you do!
A very diverse crowd this summer with about 75% of our people coming from BC. Quite a few from Vancouver and Vancouver Island. Around 10% from the USA and the rest being from scattered places around Europe.
This is the best part about this gig is all of the different people we meet and all the hiking stories we hear from everywhere! There are some fascinating trips people have been on and we love hearing about them and sharing while on the boat ride up and down the lake.
One of the best improvements over last year was NO SMOKE! The fire season did not have the impact it had in 2018 and all of our customers and us were very thankfull. Remember, there are NO fires permitted in Strathcona Park at any time of year.
We would also like to say a word of thanks to the BC Parks service (specifically Jamie and Harry) who did some great brushing and trail work along the entire length of the trail. This work was noticed and commented on by many people after their hike. Also, near the end of the season, the cable car crossing had a major rework. Yay!!!! New pulley wheels and a new pull rope and serviced and ready to go for the spring of 2020. Harry had sent us a short video showing the cable car gliding effortlessly after a slight push. Wow! What a difference. Thank You from everyone.
We would also like to say thanks to Mark and Danielle Marley, owners of the Great Central Marina and RV Park. Our taxi service to Della Falls operates so seamlessly in part because of the co-operation and efforts of Danielle and Mark. They are tireless workers who always have the best interests of all visitors as their first priority. They did a whole lot of dock improvements and expanding this year on top of all the regular maintenance that keeps the place looking so great. Danielle, your flowers looked awesome! The Girl Guide troop from Saskatchewan wanted to say thanks also for setting them up with showers after their hike and they were camping one more night before their early morning flight out. Above and beyond! Thank you!
We are looking forward to a little down time before winter sets in for real.
Have a great winter season everyone! Bye for now and see you in 2020!
Hike on!
GENERAL
Permits in place from BC Parks Service to land at the trailhead dock
Full liability insurance coverage
Boats are equipped with a full compliment of safety gear
Our boat is a 20' Hourston hardtop powered by a Suzuki 225HP outboard motor. It can carry 7 passengers plus gear plus the skipper
Our alternate boat is a 20' Allied Mustang powered by a Suzuki 115HP outboard motor. It can carry 5 passengers plus gear plus the skipper
PRICES
We will be setting our prices for the 2020 season after Feb 1st 2020 once we get a feel for where fuel prices will be
SCHEDULE
Regular summer schedule will start May 15st and end September 15th
Special arrngements can be made to do trips brfore May 15th and after Sept 15th
Most days will have at least one morning trip and one afternoon trip but in the busiest months and especially long weekends we could be doing 4 trips a day. Call or email with your ideal dates and times and we will let you know what is available.
We will do all we can to cater to your schedule and needs, so please contact us and let us know your plan. Extra gear? One way trip? Parents or others who are not planning to hike but would like to do the boat ride to see you off on your trip? Let us know and we will see if we can make it all work.
The one way boat trip, on average, takes about 50-55 minutes depending on weather conditions
MEETING PLACE
We have the boat moored at the marina in Great Central RV Park and Marina.
The address is 11000 Central Lake Road. Head west out of Port Alberni on Highway #4 and after about 12 km turn right onto Central Lake Road. Go another 8 km and pass through the buildings and tanks that belong to the fish hatchery. About 100 meters further you will come to a T intersection where the pavement ends and the entrance to the resort is straight ahead. There is no parking inside the resort so once you reach the T intersection and see the entrance sign, turn around and park against the chain link fence. It's just a 2 min walk from there to the boat in the marina.
NOTE
If you do not intend to hike the trail but would love to get on the lake for a sightseeing tour this may be possible with time permitting or if there is seating available on one of our regular trips. Again, please contact us to inquire about this or to make these arrangements
BOOKING INQUIRIES
Please use the link below to provide us with some intitial information. (This is not an actual booking)  Then we will contact you shortly after with availability.
https://goo.gl/forms/KcrAsQMFuScJH3R13
CONTACT INFORMATION
Please note there is no cell phone coverage on the lake or anywhere on the entire trail so if we are out there we can be hard to reach by phone. If we don't answer the phone please use the Booking Inquiry link above or the email address below as we check those every day when we get a chance.
Cell phone; 1-250-720-5363 (Doug)
Cell phone, 1-250-290-0062 (Chris)
Facebook (Della Falls Water Taxi)
Contact us for reservations or any other questions you may have and we will do the best we can to help make your trip be the best it can be.